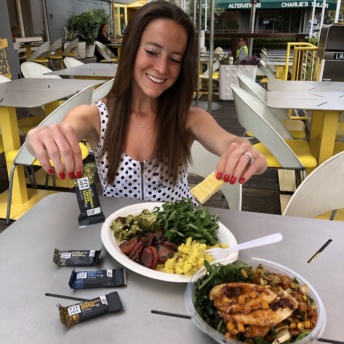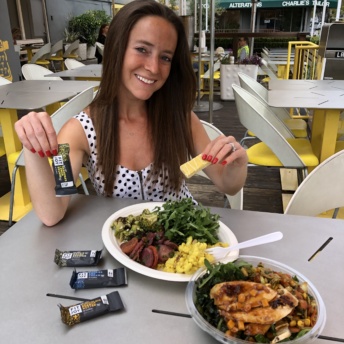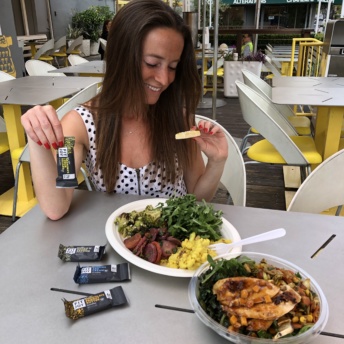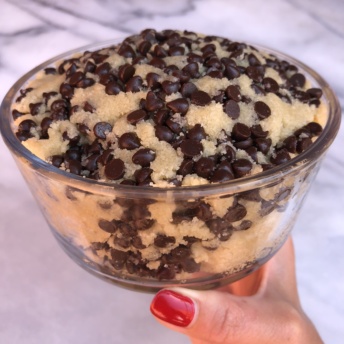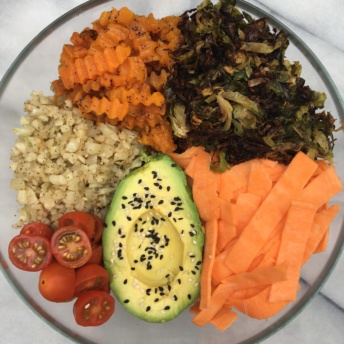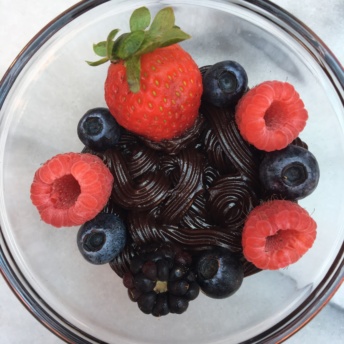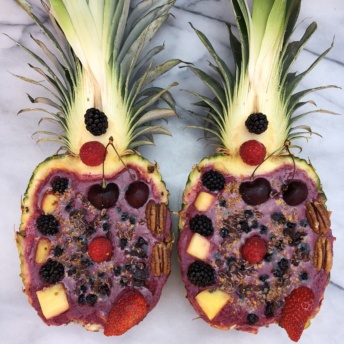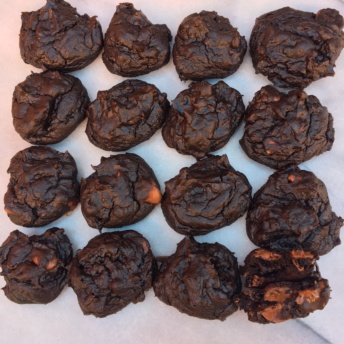 I'm taking my gluten-free diet a step further… I went grain-free for a few days! I'm all about a good challenge, and I could use a few days of mindful eating. Who wants to join me in this Grain-Free Challenge?! 
Grain-Free Diet:
A grain-free diet goes a step beyond being gluten-free. In addition to eliminating gluten, it also involves restricting gluten-free grains such as oats, rice, millet, and corn. Some versions allow quinoa, amaranth, and buckwheat, and some don't. All fruits and vegetables are grain-free with the exception of corn. On a grain-free diet, you can still have eggs, meat, fish, beans, legumes, seeds, nuts, and dairy. If you need a place to start with what to avoid when going gluten-free, I have a full list of key words which generally mean gluten here.
Going grain-free can lead to better digestion and reduced inflammation. It can also aid in weight loss and help with auto-immune conditions. Grains can be tough to digest so removing grains from your diet may provide relief if you suffer from bloating and inflammation.
Grain-Free vs Paleo:
Brendan follows a paleo diet about six days a week which is inherently grain-free. However, a grain-free diet is not necessarily paleo. Both paleo and grain-free diets eliminate gluten and grains. Paleo goes a step further by also removing dairy, refined sugar, quinoa, amaranth, legumes, potatoes, and more. Going grain-free is definitely easier than going paleo. If you've thought about trying out paleo, you may want to try a grain-free diet first since it's a good way to ease into it 🙂
Grains to Avoid:
Oats
Rice (also includes rice flour)
Millet
Corn (also includes cornflour, cornmeal, and polenta)
Sorghum
Montina
Teff
Grain-Free Foods:
Vegetables: such as cauliflower, broccoli, Brussels Sprouts, squash, zucchini, zoodles, cauliflower rice, avocado, artichoke, asparagus, carrots, beets, bell peppers, cabbage, celery, tomatoes, eggplant, cucumber, radishes
Greens: such as arugula, spinach, kale, romaine, collard greens
Fruits: such as blueberries, raspberries, strawberries, blackberries, kiwi, apples, oranges, grapefruit, bananas, pears, grapefruit, grapes, mango, watermelon, papaya, plums, peaches
Eggs
Meat
Fish
Beans & Legumes
Nuts
Dairy
Grain-free products such as FitJoy protein bars
Grain-free baked goods (recipes links below)
FitJoy Grain-Free Bars:
FitJoy makes the most delicious protein bars! They're now all grain-free which is such a game-changer. This grain-free challenge has been quite easy since I can eat these bars when I'm on-the-go or when I need a snack at home. I love all four flavors: Grandma's lemon square, cookies & cream, cookie dough brownie, and chocolate peanut butter. It's rare to find grain-free bars, and it's even rarer to find grain-free bars that taste amazing. I've tried many bars, and I'm truly impressed with these FitJoy bars. They taste like dessert but aren't bad for you! My favorite flavor is lemon square, and my second favorite flavor is cookies & cream. AND you can use code GFFM for 20% off! I need to restock the lemon square bars soon 😉
I'm all about getting my protein in so I love that each full size bar has 20g of protein, and each fun size bar has 6-7g of protein. These bars are non-GMO and don't have any artificial colors or flavors or sweeteners. These bars are so good that I want to share the love with YOU! I'm doing an epic giveaway with FitJoy on my Instagram this Saturday April 13th so get ready 😉
You can also filter by Grain-Free on the Products page of my website for more grain-free products. Other grain-free products I approve of include: Artisan Tropic, Barely Bread, Base Culture, Califlour Foods, Cappello's, Chomps, Cobb's Treats, Cocacao, Eating Evolved, Four Sigmatic, Hail Merry, Honey Mama's, Jack's Paleo Kitchen, Karen's Naturals, KitchFix, Know Foods, Liberated Specialty Foods, Mann's Fresh Vegetables, Mee Eat Paleo, Mikey's Muffins, Otto's Naturals, Outer Aisle Gourmet, Plant Snacks, Real Good Foods, Safe Catch Foods, Siete Foods, Simple Mills, Supah Stah, and Vixen Kitchen.
Grain-Free Recipes:
Grain-free does not mean taste-free! I have a bunch of grain-free recipes for you too! You can filter by Paleo on the Recipes page of my website for paleo recipes which are also grain-free. With paleo and grain-free baking, I bake with almond flour or cassava flour. For sugar, I use coconut sugar, monkfruit sweetener or honey.
Baked Goods:
Appetizers and Entrees:
Breakfast:
Post Grain-Free Challenge Thoughts:
After a few days of eating grain-free, I felt great! Going grain-free at first seemed daunting but it honestly wasn't that hard. I started each day like I usually do with berries and a big salad with an omelette, roasted vegetables, and cauliflower rice. I had to be a bit more mindful with what I ate after lunch. I ended up having more fruits & veggies, nuts, grilled chicken, and a few FitJoy bars each day. It was easy to reach for them, and they taste like dessert so it satisfied my sweet tooth. I also made my two ingredient pancakes and four ingredient paleo brownie batter.
It made me realize that being grain-free isn't that difficult, and I actually do eat fairly grain-free. I feel like I could be completely grain-free with the exception of when I bake with grains or go to a gluten-free bakery. Grains aren't necessary with baking so I just need to be thoughtful about the ingredients. Have you tried going grain-free?! Let me know how you felt!
This is a FitJoy sponsored post. All opinions are my own.