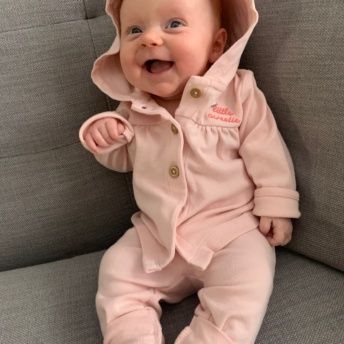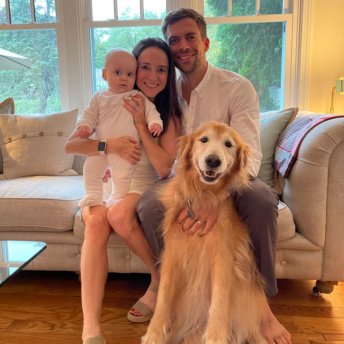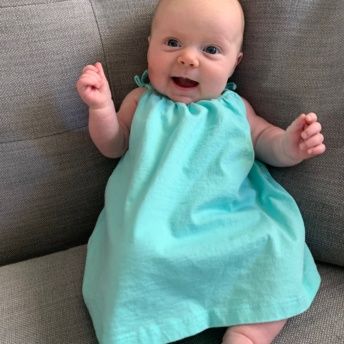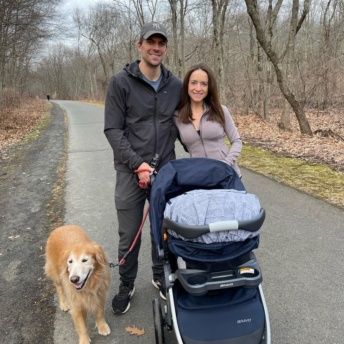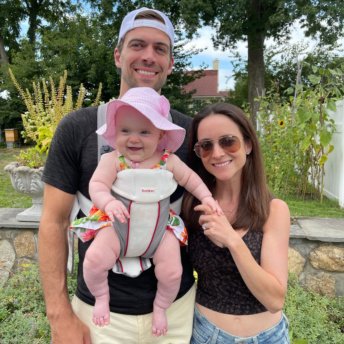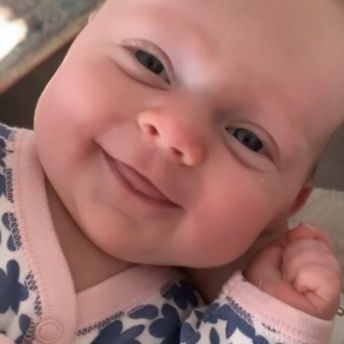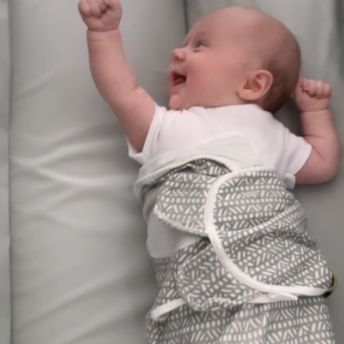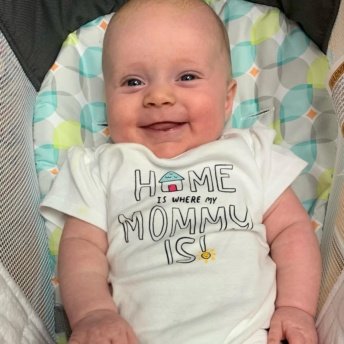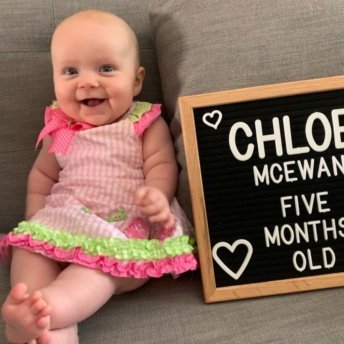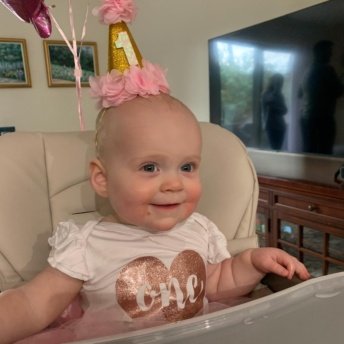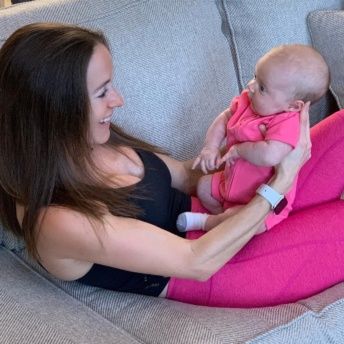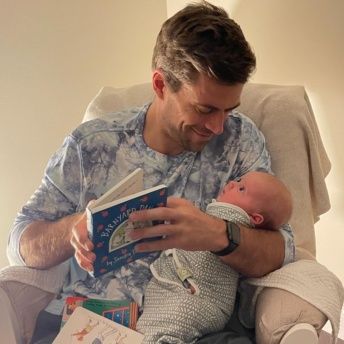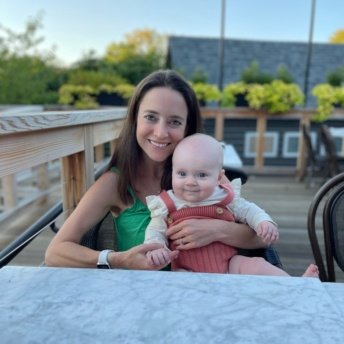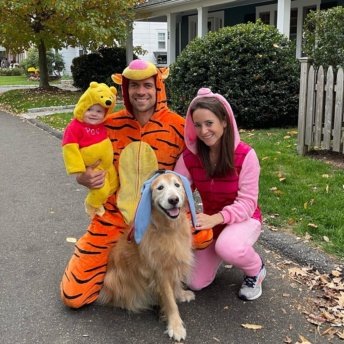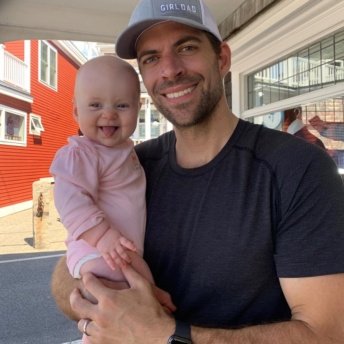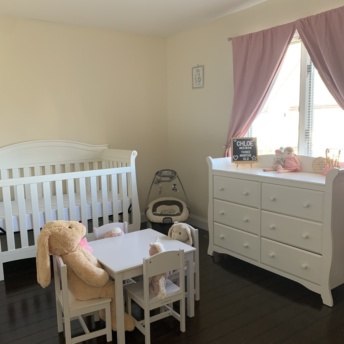 It's hard to figure out exactly what you need to get ready for your little one! When I was putting my registry together, I was so overwhelmed because there are so many options and different brands to choose from.
Now that Chloe is a few months old, I have a much better idea of what is truly essential and helpful! Below is the list that I put together of essentials for baby & me. I'll keep adding items as I find things that we use and like. A few items are a nice-to-have or I'll use them once she's older. I tried to link as many of them as I could to make it easier for you 🙂
And if you missed it, here is Chloe's Birth Story!
Breastfeeding/Pumping:
More Feeding:
Baby Gear & Travel:
Nursery:
nursing chair (with a glider and ottoman with lumber pillow)
side table for next to nursing chair (keep water, food, pump, etc. on it)
white dresser (for all her cute outfits!)
baby monitor (a must!)
crib (for when she sleeps in her own room)
custom name sign for above Chloe's crib (make sure to get a big enough size! Brendan then painted it pink!)
framed photos
blankets
plug protectors (for baby proofing her room & throughout our home)
Diapers, Changing Table, and Medical Needs:
Sleeping:
Clothes:
Toys & Learning:
The Play Gym by Lovevery | Stage-Based Developmental Activity Gym & Play Mat for Baby to Toddler (This is a must! Chloe loves it. We use it for tummy time, and it's amazing stimulation for babies that progresses as they get older)
Playpen (we used this once Chloe hit 7 months and was rolling & crawling off her play mat!)
Large Soft Play Mat (we started using this at 7 months for open floor time; great soft cushion, and it's big enough for her to crawl all over!)
Puzzle Activity Play Mat with animals (we put it under her play gym)
Lovevery Sensory Strands (an add-on to the play gym)
Skip Hop Baby Activity Center 3-in-1 Grow with Me Set, Explore & More: Activity Center & Toddler Chairs (for when she's 4 months & up)
books (we read a couple books to her every night!)
stuffed animals
Wooden Storage Bench with three bins (to store her toys & stuffed animals, and it's not an eye sore! pastel colors too)
Wooden Farmhouse Table & 4 Chairs Set (for when she's older)
Safety Gate (we got this at 9 months since Chloe crawls everywhere now! This one works really well since easy to open/close and looks nice)
Personalized Wooden Name Puzzle (Chloe loves to remove to puzzle pieces, and it's also nice decoration)
Rolling Drum (we got this at 6 months, and she loves playing it & letting it roll around)
Let's Record Music Player (Chloe loves this! So many songs, and you can record yourself too)
Wooden Musical Instruments (we got this at 1 year, and she loves it!)
Colorful Wooden Train Set (we got this at 1 year, and she loves it!)
Spike the Fine Motor Hedgehog (we got this at 1 year, and it's great to motor skills!)
Montessori Toys (we got this at 1 year, and it's great for motor skills & sensory)
SoftZone Climb & Crawl Activity Playset (lightweight foam shapes for climbing, crawling, & sliding)
Shapes & Sharing Picnic Basket (we got this at 1 year)
Learning Bot (we got this at 1 year)
Sports Center (we got this at 1 year)
Wooden Bee Ride (we got this at 1 year; she loves to ride around on it!)
Xylophone (we got this at 1 year)
Bath Time:
Bouncers & Swings:
Milestones:
Pregnancy:
Halloween Costumes:
1st Birthday Party:
Read more about my pregnancy & Chloe's birth here: