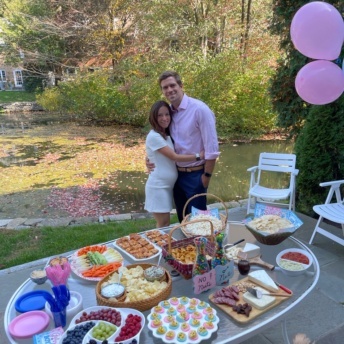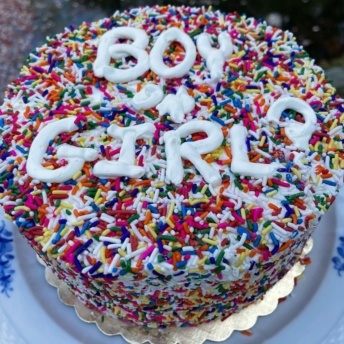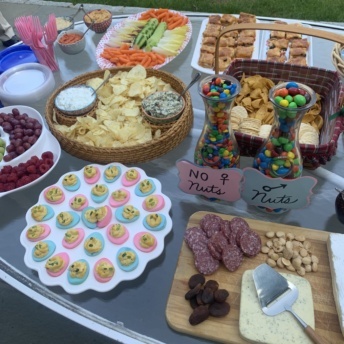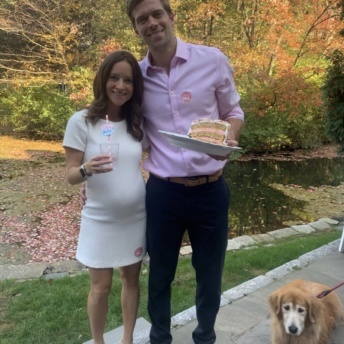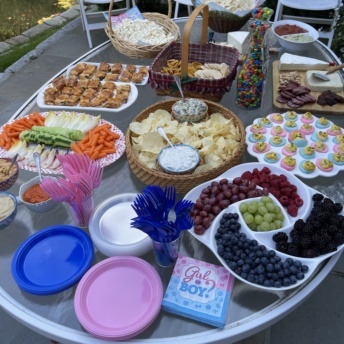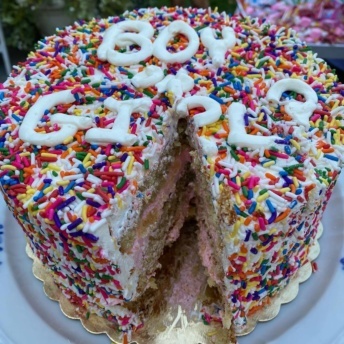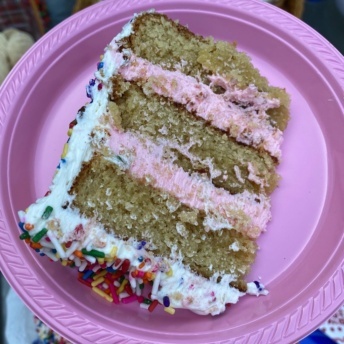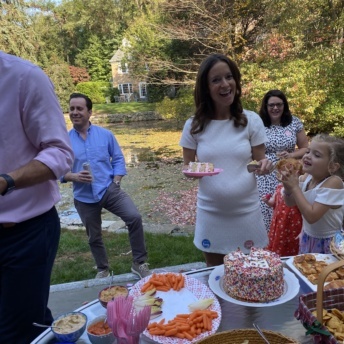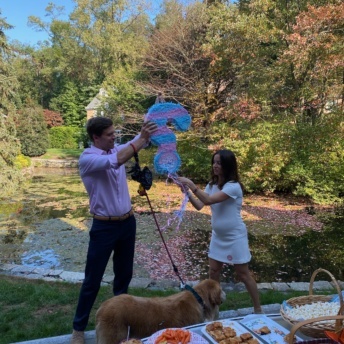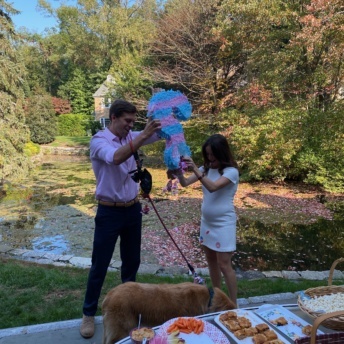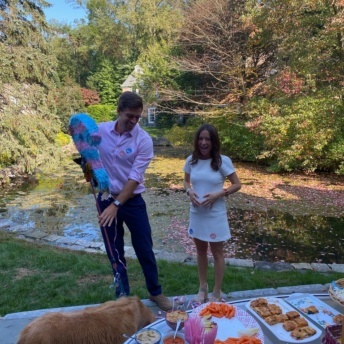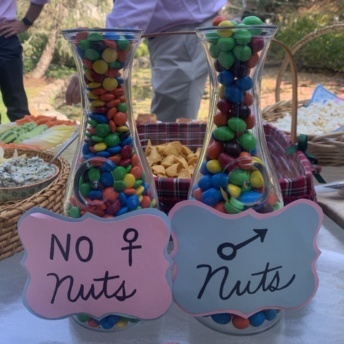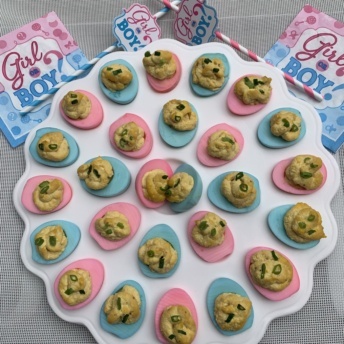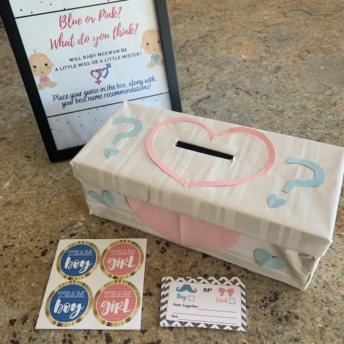 We're having a… GIRL! We're SO excited for our baby girl! Our gender reveal party was incredible – we had so much fun celebrating with our families and close friends. Below I share all the details on this at-home party including decorations, supplies, food, and drinks. If you missed it, I share my first trimester recap here.
Thankfully, the weather held up so we could do the party outside and inside! We found out if we were having a girl or boy with the piñata. I also had a gender reveal cake where the inside had pink frosting 🙂 We had lots of 'girl or boy' decorations including a banner, balloons, stickers, napkins, paper straws, and pink/blue plates & forks. And of course, lots of food!
Decorations and Supplies:
Food:
Colorful deviled eggs with pink & blue eggs
Gender reveal cake: funfetti cake from 100% GF bakery Posh Pop Bakeshop in NYC
Fruit platter: blueberries, blackberries, grapes
Nuts & No Nuts aka peanut M&M's & plain M&M's
Veggie platter: carrots, endive, and sliced cucumbers
Dips: tzatziki, spinach kale Greek yogurt dip, Romesco dip, lemon garlic hummus, buffalo hummus
Charcuterie board with assorted cheeses (Havarti, cheddar, Gouda, Brie), sliced salami, Marcona almonds, figs, and fig jam
Crackers
Potato chips
Popcorn
Drinks:
And you can read more about my pregnancy and birth here!