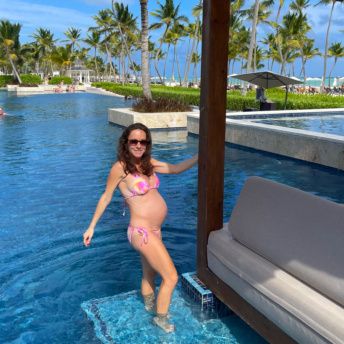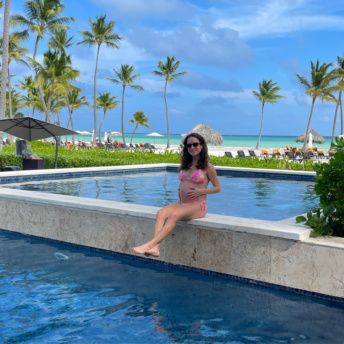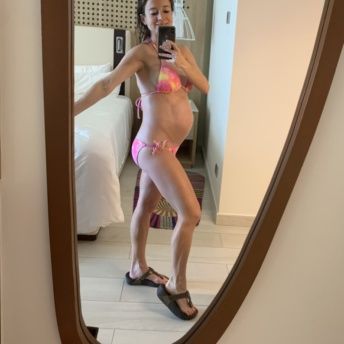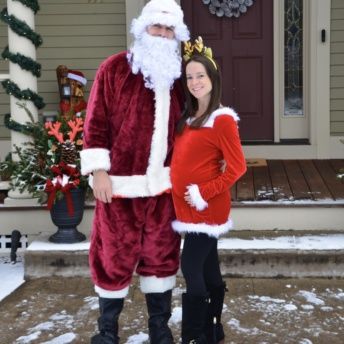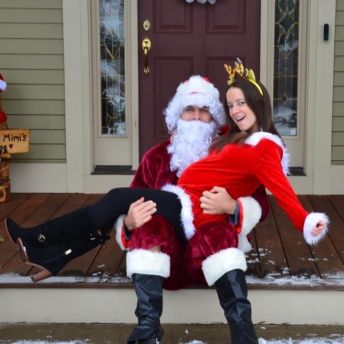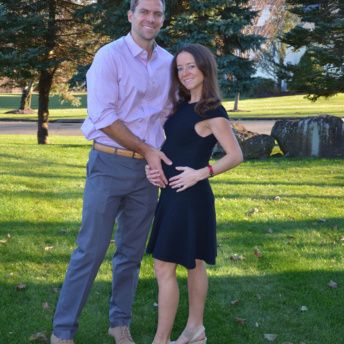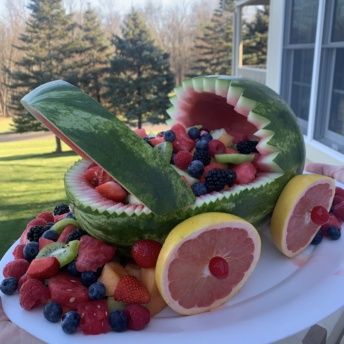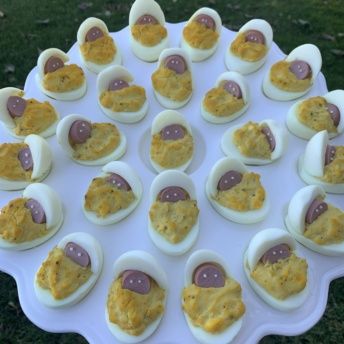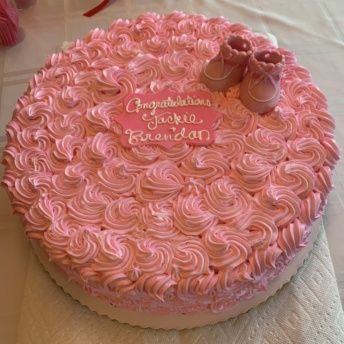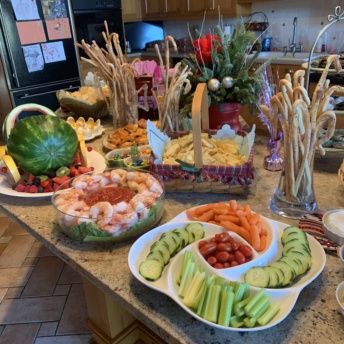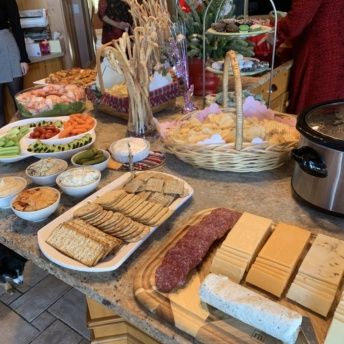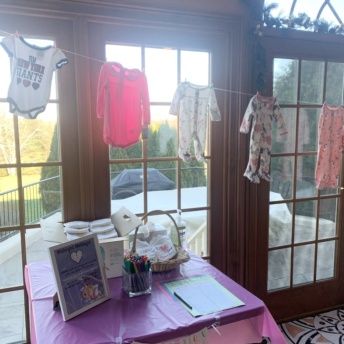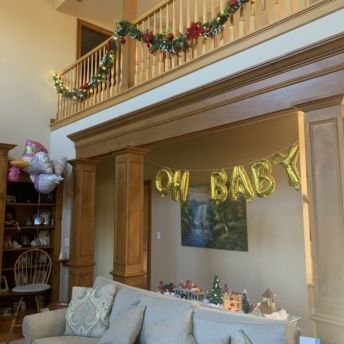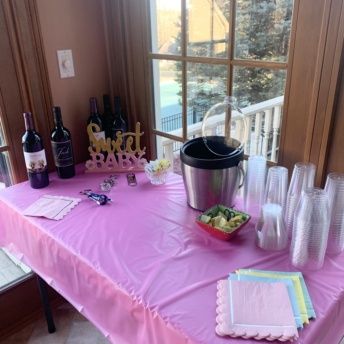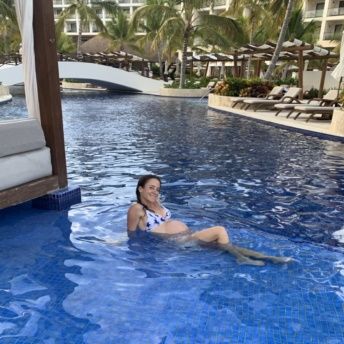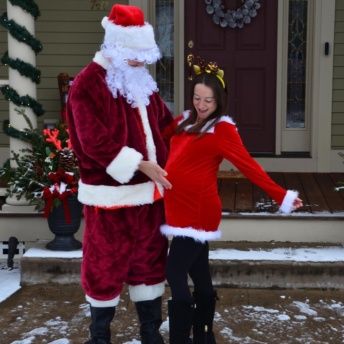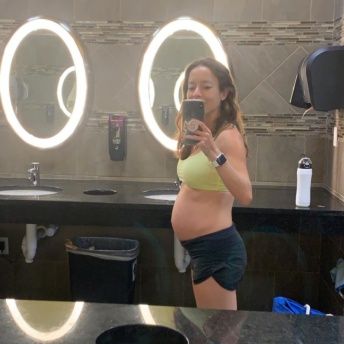 She's almost here! I can't believe that I'm already in the third trimester. In this blog post, I go into more detail on how I'm feeling, our last babymoon in Punta Cana, and our baby shower. If you missed it, I share my first trimester recap here, my second trimester recap here, and my gender reveal party here.
Weight Gain for Baby and Me!
It's amazing how quickly baby girl is growing in the third trimester! 
As of November 2nd, at nearly 28 weeks, she is 2 lb, 5 oz
As of November 23rd, at nearly 31 weeks, she is 3 lb, 6 oz
As of November 30th, at nearly 32 weeks, she is 3 lb, 13 oz
As of December 7th, at nearly 33 weeks, she is 4 lb, 6 oz
As of December 23rd, at 35 weeks, she is 5 lb, 3 oz
As of January 6th, at 37 weeks, she is 6 lb, 10 oz
The closer I get to my due date, the better I feel that if she came early it wouldn't be too early. I can't believe that she's already over 6.5 pounds! I'm a twin, and I weighed low 5 pounds when I was born so she's already well past that weight. She should now be gaining about half a pound each week until I deliver.
I gained 6 pounds in the first trimester, 10 pounds in the second trimester, and now I'm up 1-2 pounds in the third trimester so total 17-18 pounds, as of 37 weeks. I've heard that you either gain more weight in the 2nd or 3rd trimester, and it definitely happened to me in the 2nd trimester! I'm eating as much as I can so I don't lose weight and at least maintain my weight.
During this third trimester, I get full quickly since baby girl is taking up so much space in my belly. And then I'm ready to eat again in the next hour or sooner. I have similar eating habits to second trimester – lots of fruit, veggies, salads, eggs, chicken, grilled salmon, bread, pizza, cheese, yogurt, chocolate, etc.
At 34 weeks, I finally bought some maternity clothes! I have a few pairs of maternity shorts and a few maternity leggings and spandex. I'm also going to buy some nursing tanks that I can use now as tank tops. It is challenging to find good maternity clothes especially when you're petite because everything is online so you have to buy it and hope it fits.
How I'm Feeling:
Third trimester is definitely harder than second trimester! Now that I'm getting bigger, I feel more pressure and pain in my back. Once I hit 33 weeks, I really felt uncomfortable. At 33 weeks, I usually felt fine in the morning because I work out and I'm moving. Once late afternoon or evening came, it's really hard for me to find a comfortable position. Sitting too long makes my back hurt even more. When I sit, my stomach compresses so that's when the pain comes. I try to stand and move around as much as I can but then my feet hurt if I stand too much so it's a balancing game! I started sleeping with my pregnancy pillow at 28 weeks, and it is a big help. I'm so excited for when I can sleep on my back again but for now, the pillow helps me sleep on my side.
During week 34, my right rib pain started. Since baby girl is growing and is now so close to my ribs (and sometimes even under my ribs), it makes sense why it's painful! If I sit in the car/van, I really feel the back and rib pain. I get shortness of breath at times as baby girl is taking up my lung space! It's getting tougher to tie my sneakers and put on my shoes so Brendan helps me sometimes 🙂
By week 36, my back and rib pain have been excruciating. I still have the middle back pain and rib pain but now my lower back hurts so much that I limp when I walk. The heating pad gives me some relief but unfortunately there's really not much that I can do to help it. At 37 weeks, I saw a chiropractor so I was hopeful that would alleviate some pain. So far, I haven't seen a difference but we shall see.
At the beginning of the third trimester, I started to take a daily iron supplement. My fainting and dizziness has basically disappeared since then! I wish I had taken it sooner but I'm glad I'm taking it now.
When we were in Hilton Head, I had stomach pain at 29 weeks. It was painful for about 6 hours and then I felt fine the next day. It was probably Braxton Hicks or round ligament pain. I was told to drink a lot of water, and thankfully this hasn't happened again.
And of course, I go to the bathroom all the time! I'll go to the bathroom and then as I'm washing my hands, I have to go again!
Babymoon in Punta Cana:
At 32 weeks, we took our final babymoon! We stayed at an all-inclusive resort in Punta Cana, Dominican Republic. We ate well, relaxed at the pool & beach, and enjoyed ourselves before the baby is here! If you watched my Stories, then you know that Brendan had a lot of fun on the water slides ha! We also did the lazy river on a tube together 🙂
Baby Shower:
At 33 and a half weeks, we had our baby shower! Brendan's parents and sisters helped us throw this party, and it was so fun! I felt so grateful to be surrounded by the best family and friends, celebrating our baby girl's soon-to-be arrival. Here are all the deets:
Food:
Gluten-free carrot cake
Veggie platter: carrots, celery, sliced cucumbers, cherry tomatoes
Dips: artichoke tzatziki dip, hummus, red pepper hummus, everything bagel dip
Charcuterie board with assorted cheeses (cheddar, Gouda, pepper jack, goat cheese, Brie), assorted crackers, sliced salami, and mini pickles
Potato chips
Chips with salsa
Shrimp cocktail
Meatballs
Breadsticks
Antipasti squares
Decorations and Supplies:
Cute baby outfits hung up on a clothesline
Balloons: "OH BABY" balloon letters; It's a Girl stork balloon
Activities and Games:
My sister-in-laws Tamara & Brianna organized a few fun activities and games!
He Said / She Said Game: They came up with a list of phrases such as I will take more photos of the baby, I will change more diapers, I will be the stricter parent, etc. Our guests had to guess if I will or if Brendan will. And then we go through each of the questions while Brendan and I have our backs to each other to say what we think the answer is. The guest with the most correct answers wins. My cheeks hurt from laughing so hard with this game 🙂
Baby Shower Bingo: Each guest has a bingo card with common baby gift ideas on them. The guests filled them out while we opened gifts. First five people who got "Bingo" won a prize.
Midnight Messages: Our guests wrote fun messages on the outside of diapers so we can read them while we're changing diapers in the middle of the night 🙂
Guess the Delivery Date: Our guests guessed when baby girl will come by writing their name next to a specific date. My due date is January 27th. My guess was January 21st because my birthday is 11/21, Odie's birthday is 9/21, and I think it would be fun if baby girl's birthday was 1/21. Lucky 21! Brendan said 2/2 because wouldn't 2/2/22 be cool?!
Drinks:
Pink lemonade (I used a mix)
Soda
Flavored seltzer water
Beer
Wine
Prosecco
I love being able to feel baby girl move a lot, and we have conversations all the time 🙂 We're so excited to meet her!!!!
And you can read more about my pregnancy and birth here!