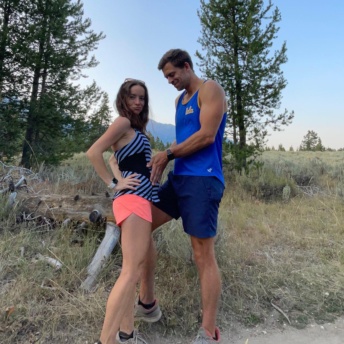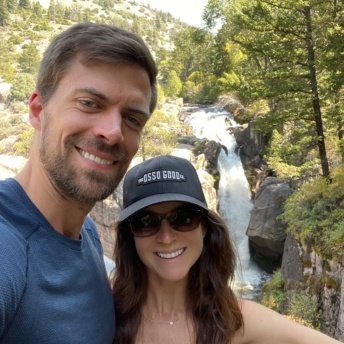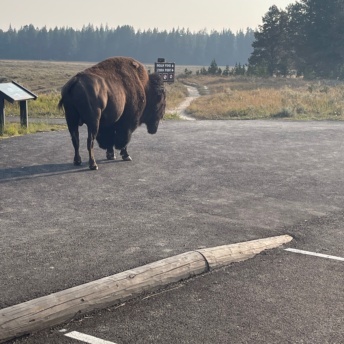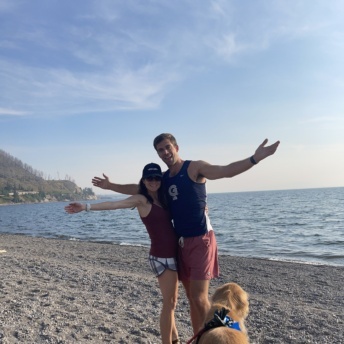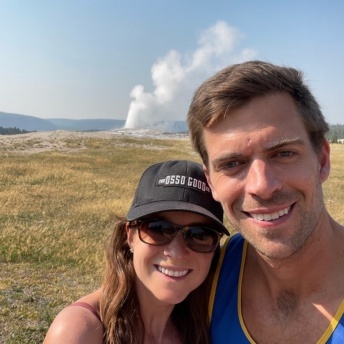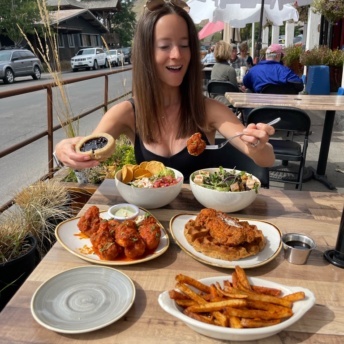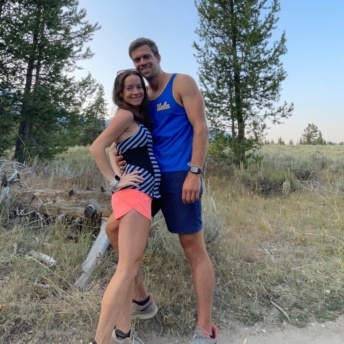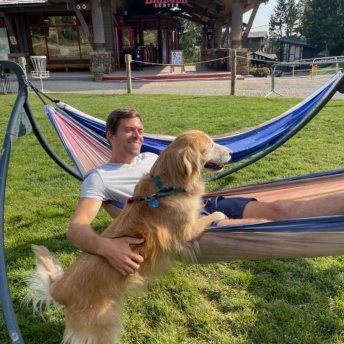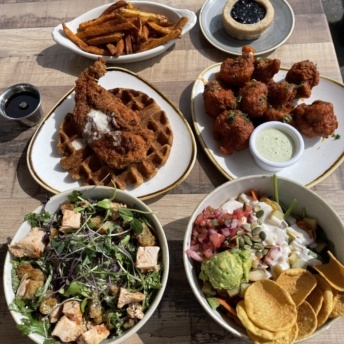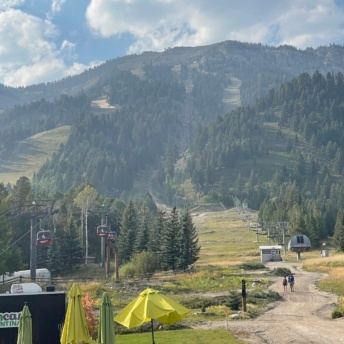 We have been most excited about taking the van out west! In July and August, we explored a portion of the Northeast in Maine (read the blog post here!), New Hampshire, Massachusetts, Rhode Island, and Connecticut. Then we traveled through the Midwest (read the blog post here!) from late August to beginning of September, exploring Cleveland Ohio, Chicago Illinois, Milwaukee & Madison Wisconsin, Minneapolis & St. Paul Minnesota, and South Dakota.
For the last month, we've been out West! We first went to Wyoming. Brendan and I both visited Wyoming separately while we were high school. We had so much fun re-exploring Wyoming together. We went to Yellowstone National Park, Jackson, and Grand Teton National Park.
Driving Through Wyoming:
After leaving South Dakota, we ran at South Park Natural Area in Sheridan, Wyoming. The paved trail is great, and you can take in the views of the Bighorn Mountain while you walk or run. I really felt the baby move on this run!
We drove through the Bighorn National Forest, and it's such a pretty drive! We stopped at Shell Falls to stretch our legs and check out the 120-foot waterfall. There's a short path to walk around as well.
Then we stopped at ShoShone National Forest to hike. We saw a bison relaxing by the creek as we hiked!
Yellowstone National Park:
Next, we made it to Yellowstone National Park. As we were parking for our first hike in the park, a large bison greeted us! He came towards the front of the van and then went by the driver's side and chilled at the back of the van for a while. We decided to move to the next parking lot 😉 We hiked Storm Trail, a 2.5-mile loop trail. This trail begins in the open meadows overlooking Indian Pond and Yellowstone Lake and then continues through the trees and out to Storm Point.
The next morning, we ran in Yellowstone, and it's quite hilly! The high elevation makes it tough too. We saw Old Faithful erupt which is always a popular destination. We walked on the boardwalk to check out the smaller geysers. They're all unique and pretty. We also did a short hike to Old Faithful Overlook – it has a nice view of the park.
After leaving Yellowstone, we hiked Sheffield Creek Trail in Bridger-Teton National Forest. This trail is in between Yellowstone and Grand Teton National Parks, and it's close to the South entrance of Yellowstone. You get great views of both parks – this trail is dog-friendly.
Jackson:
It was fun to walk around Jackson! It's a cute Western town with good restaurants and specialty shops. Jackson has an amazing paved trail system with numerous multi-use trails for running, biking, and walking. It was 30 degrees in the mornings and then would warm up to 80 degrees so our runs were a little chilly! On my last trip to Jackson, I went horseback riding and white water riding which I definitely recommend doing. Since I'm pregnant, we obviously didn't partake this trip 😉
We had a delicious lunch at 100% gluten-free café, Cultivate Café! It's also completely corn-free and soy-free, and they have lots of vegan options as well. We shared the:
Chick'n Waffles: fried chicken breast or jackfruit with GF waffle, vegan butter, maple syrup
Rendezvous Bowl: black beans & quinoa, spinach, roasted sweet potato, carrot, scallion, toasted pumpkin seed, cassava chips, pico de gallo, avocado, vegan crema
Kale & Arugula Caesar: baby kale, arugula, avocado, cashew parm, Caesar dressing, GF croutons
Buffalo cauliflower: deep fried in GF batter, buffalo sauce, vegan dill ranch
Seasoned fries
Truffle fries
Blueberry thumbprint cookie
Grand Teton National Park:
Both parks are amazing but if you can only go to one, I prefer Grand Teton National Park! It's closer to Jackson, and it's easier to get to trails. Yellowstone is a very large park (3,500 square miles) where Grand Teton is more doable (484 square miles).
Teton Village is a pretty ski village at the base of the Jackson Hole Mountain Resort. It's only 12 miles from Jackson, and it also has a few restaurants and shops.
We hiked the Granite Canyon Trail, a 11.7 mile out and back trail located very close to Teton Village. We didn't do the whole trail but you're still able to see lots of changing scenery in the few miles that we hiked.
The following day, we hiked the Phelps Lake Loop Trail, a 7-mile loop trail around the lake. It's a very pretty hike, and there's even a beach at one end of the lake. I recommend both of these Grand Teton National Park hikes!
Restaurants in Wyoming:
Here's a direct link to a list of Wyoming restaurants I've been to and reviewed:
Now we're off to Utah, Montana, Idaho + Washington + Oregon, and Colorado! Stay tuned for more adventures!