Paleo & Egg Free Chocolate Chip Cookies
VeganPaleo
Ingredients
1 cup or 120 grams of Otto's Cassava Flour 
½ cup butter, softened
¼ cup maple syrup
¼ cup coconut sugar
½ tsp pure vanilla extract
½ tsp baking soda
½ tsp salt
up to ¼ cup water if needed
½ cup paleo chocolate chips
Preparation
Preheat oven to 350 degrees.
In a large bowl, mix all of the ingredients up except for water.
If you need water to better mix the cookie dough, add a few drops of water slowly if needed.
Roll cookie dough into one inch balls, and place them on a parchment-lined baking sheet. Makes about 24 cookies. Keep the cookie dough balls very ball-like and only press slightly on the top of the balls to flatten them slightly. 
Bake for about 10 minutes.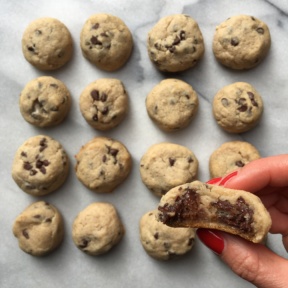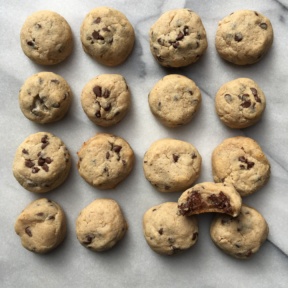 Dish Type:
Dessert, Cookies