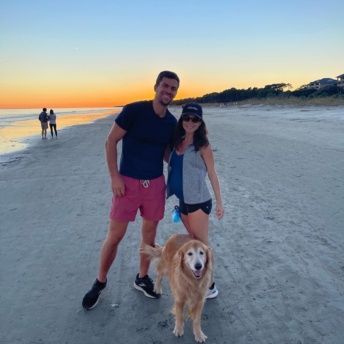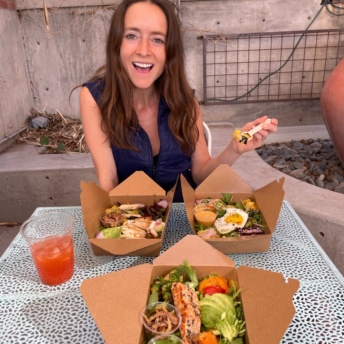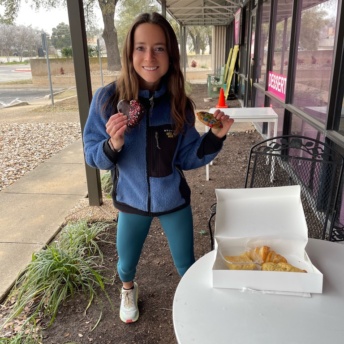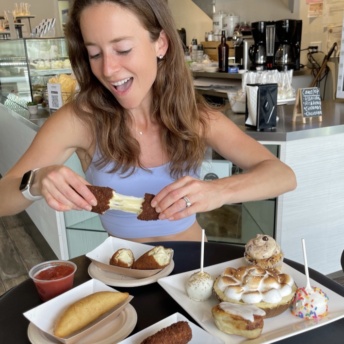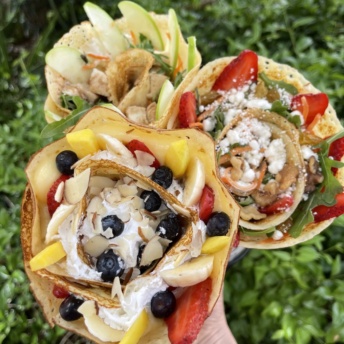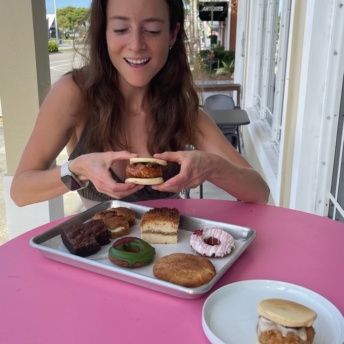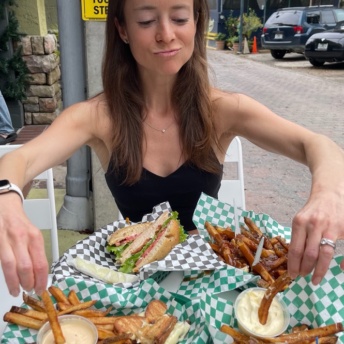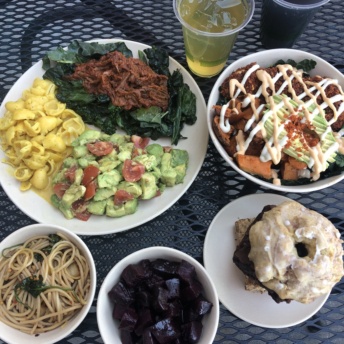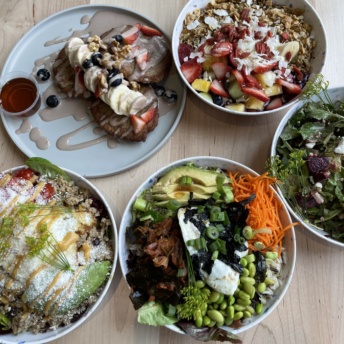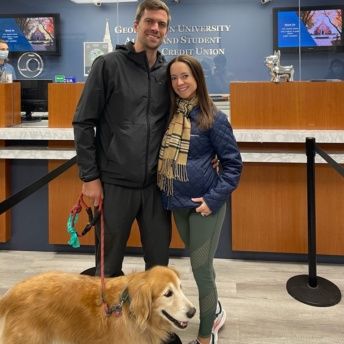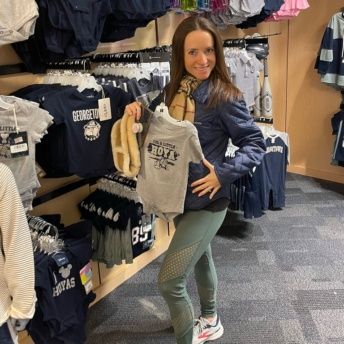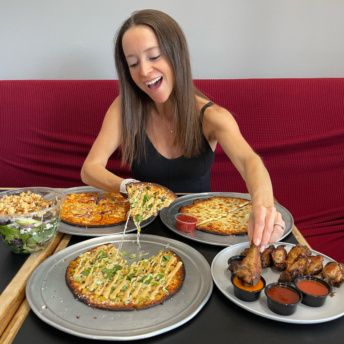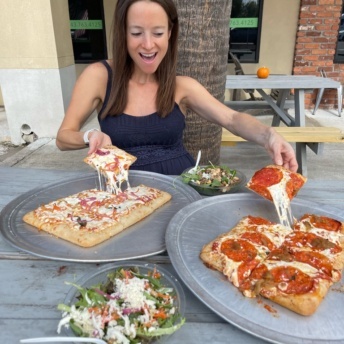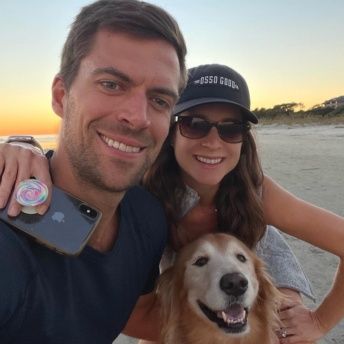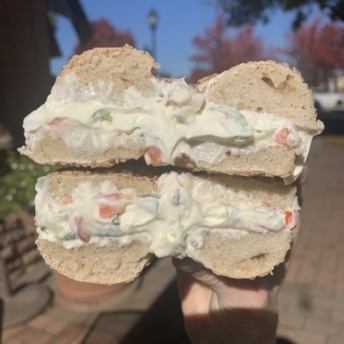 In February, we explored New Mexico, Texas, Florida, and Georgia! And then we did another trip down South in November where we checked out Maryland, Virginia, North Carolina, and South Carolina 🙂
Albuquerque, New Mexico:
In February, after exploring Sedona and the Grand Canyon in Arizona, we made our way to Albuquerque, New Mexico. We ate at 100% gluten-free eatery La Finca Bowls where we shared a few delicious bowls and salads! We ran on Paseo del Bosque Trail, which is a 16+ mile paved path along the Rio Grande River. We also hiked at Sandia Foothills in Cibola National Forest.
Austin, Texas:
Our first stop in Austin was 100% gluten-free bakery Dream Bakery! This bakery is 100% gluten-free except for conventional custom cakes which are baked in an offsite kitchen to avoid cross contamination. There aren't any gluten containing ingredients in the main bakery, and they have vegan & dairy-free options too. We shared the M&M cookie, lemon bar, Valentine's Day heart shaped mini cake, and kolache.
Unfortunately, we were in Austin for their unexpected winter storm on February 13th and 14th. Texas had record-low temperatures, and the roads were SO icy. Texas isn't used to weather like this so there weren't any sand trucks or anything being done to alleviate the snow and ice. This storm definitely put our new van to the test! Thankfully our van is self-sufficient so we had running water, electricity, and heat unlike most people in Texas at the time. We woke up to lots of snow, and then drove a bit to see if could make it to the gym and brunch. We quickly learned that the roads had a couple inches of straight ice, and we were all sliding on the roads. We ended up slowly driving out of Austin and made our way to Houston which fared slightly better than Austin. We will definitely have to come back to Austin so we can properly explore the area!
Houston, Texas:
We stopped at Angie's Gluten-Free Bakery in Houston where we inhaled a gluten-free king cake, cinnamon rolls, donuts, Texas-shaped cookies, and brownies. Everything was amazing!
Jupiter, Florida:
Jupiter was our favorite place for vanlife in Florida! We parked next to Jupiter Beach, alongside other vans. Waking up by the beach and ocean was amazing! We ended up staying in Jupiter for almost two weeks since it was so nice to have warmth in the winter especially after the storm in Texas. We ran and walked along the beach. We also explored Palm Beach, Miami, Orlando, Fort Lauderdale, and St. Augustine.
Palm Beach, Florida:
I've been to Palm Beach many times before but this was my first time visiting with the van! We brunched at Almond where we shared the:
Lobster lettuce wraps
Brussels sprouts hot & cold in the style of a Caesar salad (request w/o croutons)
Lobster omelette with avocado & bacon (request w/o fries)
Steak & eggs
Fruit bowl
Miami, Florida:
I've also been to Miami a lot but it was a different experience with the van. It was hard to find parking, and it was hard to find a place that would let us fill up with water. We must have gone to a dozen gas stations before someone finally let us fill up with water. This is unusual as most places have no problem allowing us to fill up. We did enjoy good food next door in Coral Gables!
Coral Gables, Florida:
We ate at 100% gluten-free eatery Dora's Bakery and Bistro. We loved the jumbo mozzarella sticks, cake pops, cinnamon roll, chocolate chip cookie cupcake, lemon tart, empanada, croquets, buffalo chicken nuggets with fries, and pizza!
We also stopped by Stephanie's Crepes for crepes! Everything is gluten-free except for one sauce that contains soy sauce (house sesame dressing). This sauce is prepared offsite and kept in a designated space to avoid cross contamination. We enjoyed the:
Brie apple walnut crepe: honey, brie, apples, walnut, arugula, carrots, aioli, and can add shrimp/chicken/turkey
Strawberry walnut goat cheese crepe: yuzu, strawberries, arugula, carrots, raisins, walnuts, goat cheese, balsamic dressing
Fruit Bouquet crepe: strawberries, mangos, blueberries, banana, almonds, whipped yogurt, and custard
Nutella crepe with strawberries and ice cream
Wilton Manors, Florida:
We went to another 100% gluten-free bakery in Wilton Manors which is outside of Fort Lauderdale! PAC Pastries is also 100% vegan. My favorite item here was the s'mores bar, and we also shared the brownie, donuts, crumb cake, snickerdoodle cookie, and fried chik'n sliders with fluffy pancakes.
Mount Dora, Florida:
We ate at 100% gluten-free eatery The Salted Fry in Mount Dora, Florida. They make amazing fries and dipping sauces, and their basil-infused bread is delicious! We shared:
Poutine: fresh cut fries topped with all natural cheese curds, smothered in beef gravy and topped with real bacon bits
Truffle fries
Grilled cheese
Emma's Everroast Chicken Sandwich: Sliced Everroast chicken, Bacon and Mayo from Boar's Head with White American Cheese, Lettuce, and Tomato
St. Augustine, Florida:
St. Augustine is the oldest city in Florida, and it was a fun historic city to walk around!
Savannah, Georgia:
Savannah is a charming coastal city! We enjoyed walking around the historic district.
Atlanta, Georgia:
We ate lunch at 100% gluten-free, 100% dairy-free eatery KarmaFarm in Atlanta! We lunched on:
Karma hot "fried" chicken bowl: spicy oven fried whole chicken breast and secret sauce mix with avocado on massaged greens with spicy sweet potatoes
Sides: mac & cheese, beets, spicy noodles
Desserts: fudgy brownie, cinna swirl muffin, cowboy bar
After lunch, we hiked at Morning Side Nature Preserve.
New Orleans, Louisiana:
We ended up being in New Orleans on Mardi Gras which we thought would be cool. Unfortunately, due to COVID, the city cancelled Mardi Gras and shut down Bourbon Street so it actually would have been better if we visited New Orleans on any other day!
We did find a delicious place for brunch though! We ate at The Daily Beet which has lots of gluten-free and vegan options. We shared:
Banana Oatmeal Pancakes: strawberry cashew crema, toasted walnuts, seasonal fruit, maple syrup
Acai Bowl: acai, seasonal fruit, almond milk, granola, coconut flakes, goji berries, drizzle of honey, can add almond butter
Orbit Bowl: wild rice, pastured egg, homemade kimchi, avocado, edamame, carrot, nori, green onion, sesame-ginger dressing
Roasted Beet & Grape Salad: romaine, arugula, red grape, wild roasted beet, pistachio, goat cheese, sesame balsamic dressing
Morning Bowl: quinoa, pastured egg, avocado, black bean, corn, pumpkin seed, cherry tomato, cotija cheese, avocado chipotle dressing
Annapolis, Maryland:
We really enjoyed Annapolis! It's a charming coastal city on the Chesapeake Bay. We ate dinner at Federal House Bar & Grill – I had the salmon salad with fresh mixed greens, seasonal berries, feta cheese, and toasted almonds with raspberry acai dressing.
Georgetown:
It was so fun to be back at Georgetown! Brendan and I met at Georgetown University so we have a lot of amazing memories there 🙂 We started dating in September 2008, and Brendan proposed to me at the front gates in May 2015. This was the first time we were back while pregnant! We bought our first baby outfit at the university bookstore 🙂 We walked around campus and M Street, checking out our prior apartments and favorite spots.
Virginia:
We had a delicious lunch at Troy's Italian Kitchen in Arlington. They have gluten-free pizza, pasta, and bread, and they have a dedicated fryer so the fries are GF! We shared:
Elote pizza
Buffalo chicken pizza
Cheese bread
Chicken wings
Gourmet salad: mixed Greens, red onions, dried cranberries, walnuts, feta, green apples and balsamic dressing, added chicken
We enjoyed walking around the UVA campus and Main Street in Charlottesville. We also stopped in Richmond to walk along the water.
North Carolina:
We had high expectations for Asheville since many people told us that it was amazing! We entered via the Blue Ridge Parkway which is a very pretty scenic road. It was nice to walk around Asheville. We also hiked Lookout Trail in Montreat, which is a 1.4-mile trail back & out.
We love the Lake Norman area, especially Mooresville. I had a delicious gluten-free sesame bagel with veggie cream cheese at The Original New York Bagels. We also checked out Charlotte, Davidson, and Cornelius.
Charleston, South Carolina:
I've always wanted to go to Charleston, and it didn't disappoint! We walked around Charleston Harbor, Charleston City Market, and King Street shops. It's such a cute area.
We ate BBQ at Rodney Scott's BBQ – they don't have gluten-free bread, and the fried items are not gluten-free but there were a few options for me. I had the chicken and Cole slaw.
The next day, we grabbed a couple pizzas and salads at Slice Co. They make gluten-free square pizza and have vegan cheese too. It was delicious!
We also stopped by the Angel Oak Tree which is a huge tree. This Southern live oak is about 400–500 years old, and it's 66+ feet tall.
We walked around Shem Creek Park in Mount Pleasant, which is the suburbs of Charleston. We ate dinner at Shem Creek Crab House where I had the grilled salmon salad. Brendan had the Lowcountry Shrimp Boil with shrimp, smoked sausage, corn, potatoes, onions, and Old Bay Seasoning.
Kiawah Island, South Carolina:
Kiawah Island is a sea island about 25 miles from Charleston. It is a private island community so we couldn't access everything here. Beachwalker Park is a public beach so we went there, and dogs are allowed! We walked along the beach, and Odie of course loved going swimming in the ocean 🙂
Hilton Head, South Carolina:
Hilton Head was one of our favorite places in the South! We stayed here for nearly a week. We went to Coligny Beach where we walked on the beach and again went swimming with Odie! The sunsets on the beach were beautiful. I had a yummy gluten-free cheese pizza from The Frosty Frog Café.
We also walked around Beaufort which has a historic town and harbor.
And then we made our way back to Connecticut in time for Thanksgiving!