Three Ingredient Chocolate Pancakes
Paleo
Ingredients
FOR THE PANCAKES:
2 eggs
1 banana
1 tbsp cocoa powder
FOR THE TOPPINGS:
Preparation
In a small bowl, mash the banana with a fork.
Add two eggs to bowl, and mix well.
Add cocoa powder to bowl, and mix well. 
Pour onto hot greased griddle, making 8-10 small pancakes.
Top pancakes with yogurt, berries, granola, maple syrup, or whatever else you want!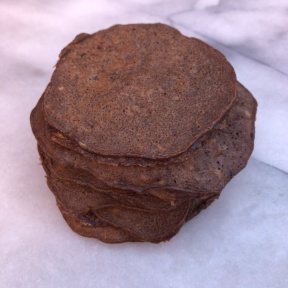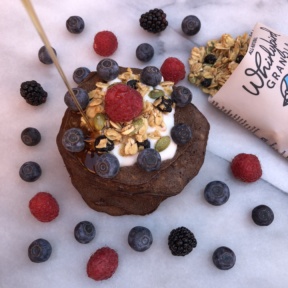 Occasion:
Fourth of JulyMemorial Day