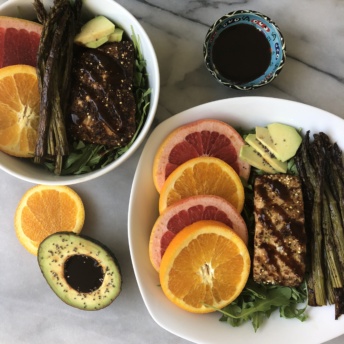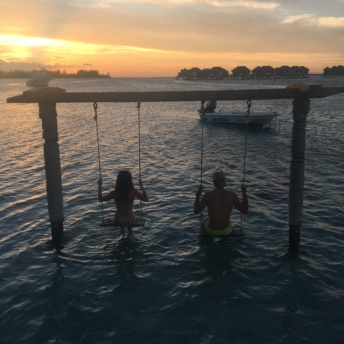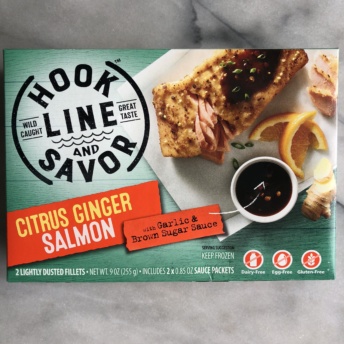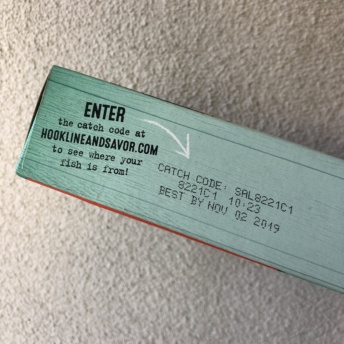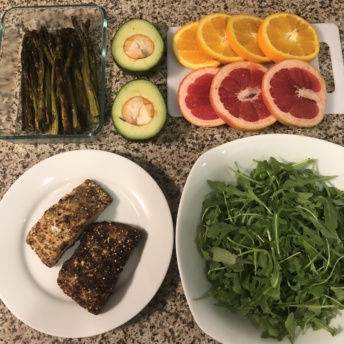 Don't we all want to know where our food comes from? As you may know, I eat a mostly plant-based diet with some fish and meat, but I don't eat just any seafood or meat. I want to eat fish that tastes great and that I can feel good about where and how it was caught. Reading labels is critical when you have celiac disease, gluten intolerance, or any allergy. My food obviously has to be gluten-free but I now like to go the extra step and ensure that I'm eating food that is harvested in an environmentally friendly and healthy way. Seafood is particularly vulnerable to this kind of abuse. When it is farmed and not caught the right way, it is bad for the species and not as healthy to eat. I aim to only eat and support sustainable seafood.
What is Sustainable Seafood:
Scientists predict that if current rates of fishing continue, then there will be no more edible fish in the oceans by the year 2048. That's only 30 years away – unless we make changes now, this will affect our lives and our children's lives. The oceans are a complex ecosystem, where everything lives in balance and harmony. Overfishing one species can have massive consequences for other species up and down the food chain. There are laws to limit overfishing in certain areas, but it is challenging to enforce such restrictions. The only way to make a lasting impact is to be very particular about where you decide to purchase your seafood. If we stop supporting these negative practices, then they will have to change their ways or risk going out of business.
Sustainability means "meeting the needs of the present without compromising the ability of future generations to meet their own needs." Sustainable fishing is "the act of fishing in such a way that those practices can be maintained indefinitely without reducing the target species' ability to maintain its population and without adversely impacting other species within the ecosystem." Sustainable fishing involves respecting habitats and leaving enough fish in the ocean. It guarantees that there will be ocean and freshwater wildlife for the future. Sustainable fisheries target their operations to areas and species with high stocks and only use selective fishing methods. This way, they minimize bycatch which is the accidental capture of other animals. Bycatch can be either of a different species, the wrong sex, or undersized. 
Hook Line and Savor:
I recently discovered Hook Line and Savor which uses high quality, sustainably-sourced fish to make allergy-friendly prepared seafood dishes. All three fish entrees are gluten-free, dairy-free, and egg-free:
Black Bean Crusted Cod with roasted corn & red pepper salsa
Crispy Beer Battered Haddock with classic New England tartar sauce
Citrus Ginger Salmon with garlic & brown sugar sauce
Their fish tastes amazing, and I feel good about where and how it was caught. I love that Hook Line and Savor prints a catch code on the top of each carton so you can look up where and how your fish was caught! This full traceability is amazing. They also don't use any solutions or chemicals, and their fish is frozen fresh.
Hook Line and Savor is committed to ensuring seafood sustainability, but beyond that, they even give back to the community! Hook Line and Savor donates 5% of profits to SeaShare. SeaShare helps provide high-quality nutrient-dense seafood to food banks, pantries, and shelters across America. SeaShare's mission is to engage the seafood industry in a collective effort to improve nutrition for the people served by food banks and feeding centers. Fishermen work with other processors, importers, distributors, and cold-storage warehouses, to get highly perishable and nutritious seafood to food banks. Over the past 24 years, SeaShare has delivered more than 220 million seafood servings to food banks and feeding centers. Hook Line and Savor is obviously a company that cares about their community and is working hard to make a difference, How amazing is that?! I want to eat fish from a company that not only looks out for my wellbeing but the wellbeing of people in need.
Founder Freddie:
I spoke with the founder Freddie earlier this month, and I really enjoyed our conversation. Freddie's son was diagnosed with numerous life-threatening food allergies as a baby so she was always on the look-out for new foods he can eat. Freddie soon realized that there were not any prepared seafood products that met her needs. She wanted delicious allergy-friendly recipes with the same quality of fish that she cooks with at home from a company that was committed to sustainability and giving back.
She couldn't find a company that did this so decided to start her own company! Many businesses start this way and are born out of a need. Gluten Free Follow Me similarly began like this – I wanted a full guide to living gluten-free, and that didn't yet exist so I created it myself. I respect anyone who goes after what they want and creates something to help themselves and other people.
Salmon Recipe:
I made a delicious dinner using Hook Line and Savor's citrus ginger salmon entree and a few other vegetables I had on hand! The fish is lightly dusted with a blend of millet, citrus, ginger, garlic, and green onion. The garlic & brown sugar sauce is seasoned with ginger, rice vinegar, and lime. My husband Brendan and I both loved it 🙂 Cooking doesn't need to be hard, and Hook Line and Savor helps to make it easy! All I had to do was take the salmon directly from the freezer to the oven and then plate it with vegetables and citrus. Simple, fresh, and delicious!
Here is the recipe:
Ingredients:
Hook Line and Savor citrus ginger salmon with garlic & brown sugar sauce
bundle of asparagus
1 tbsp avocado oil
salt & pepper to taste
2 cups of arugula
1 grapefruit
1 orange
1 avocado
sprinkle of chia seeds
Preparation:
Keep salmon frozen until ready to cook.
Preheat oven to 400 degrees.
Thaw sauce packets in water.
Line baking sheet with aluminum foil, and place frozen fish fillets skin side down on baking sheet.
Line another baking sheet with aluminum foil, and lay asparagus on it. Drizzle avocado oil on the asparagus and sprinkle salt & pepper to taste.
Bake fillets and asparagus for 26-28 minutes. (Fully cook-fish to an internal temperature of 145 degrees or higher.)
Slice the grapefruit and orange to form circles. Slice the avocado.
Add arugula to plates/bowls.
Plate the salmon. And then add the asparagus, grapefruit slices, orange slices, and avocado to the dish.
Drizzle sauce on the salmon. Can also put some sauce in an avocado half and/or a small bowl. Sprinkle chia seeds on the dish if desired.
This is a Hook Line and Savor sponsored post. All opinions are my own.