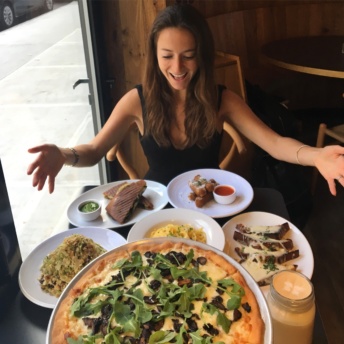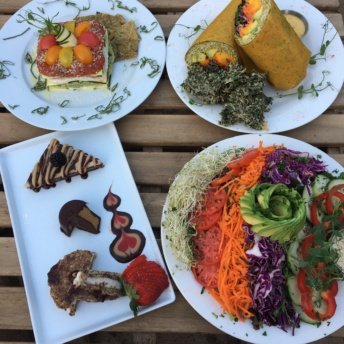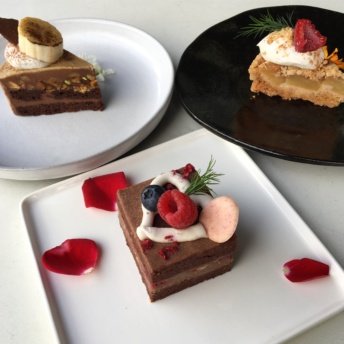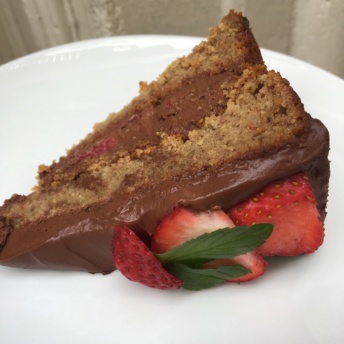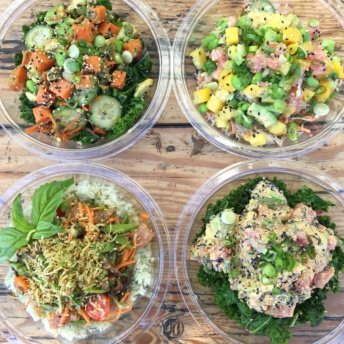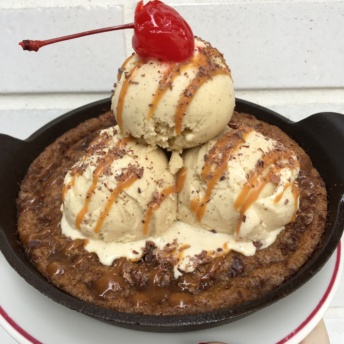 Whether you have a gluten sensitivity, allergy, or celiac disease, you have to be incredibly careful when dining out. Thankfully, there are some eateries that represent themselves as 100% gluten-free and thus should be safe for those with celiac disease. If you have celiac disease and only feel comfortable eating out at a 100% gluten-free restaurant, that's understandable and completely up to you. I share my tips on how to dine out gluten-free here.
I personally review everything that's featured on glutenfreefollowme.com including all of the restaurants. Below is a list of alllll the 100% gluten-free eateries I've been to 🙂 There are 53 of them. California and New York have a ton, and there are also some in Pennsylvania, Colorado, Connecticut, Florida, Illinois, New Jersey, and Italy. How many have you been to?! And which ones am I missing?!
I've broken the eateries down by location. You can also customize your own restaurant searches for nearly 1,500 restaurants here. On the Restaurants page, you can filter by 100% gluten-free on the "Has To Be" filter to see all of the 100% gluten-free eateries. Please note that food offerings can change at any time so I urge you to ask the eatery before dining to make sure they are still 100% gluten-free. Enjoy! ​
100% Gluten-Free Eateries in New York:
Sit-Down Restaurants:
Grab & Go Eateries:
Bakeries:
Tali Dolce (Flatiron) — bakery & ice cream
Erin McKenna's Bakery (Lower East Side) — bakery; 100% vegan & dairy free
By The Way Bakery (Upper West Side, Upper East Side, Westchester) — bakery; 100% dairy free
NoGlu (Upper East Side) — bakery
Tu-Lu's Gluten Free Bakery (East Village) — bakery
100% Gluten-Free Eateries in California:
Sit-Down Restaurants:
Shojin (Culver City) — macrobiotic & vegan Japanese food
Grab & Go Eateries:
Beaming (Santa Monica, Brentwood, Century City, West Hollywood in LA; La Jolla; La Costa; Del Mar) — superfood cafe
Wild Living Foods (Downtown LA) — plant-based
Powerplant Superfood Café (Mid-City in LA) — superfood cafe
Peace Pies (San Diego) — 100% vegan, dairy free, & raw
Green Table (Santa Barbara) — organic restaurant
Seed & Salt (San Francisco) — plant-based; 100% dairy free
Sweetfin Poke (Santa Monica, Woodland Hills, Larchmont, Westwood, Beverly Grove, Downtown LA, Silverlake in LA; San Diego) — poke
Beefsteak (West Hollywood in LA) — plant-based
Lifehouse Tonics (West Hollywood in LA) — tonics & elixirs
Open Source Organics (West Hollywood in LA) — 100% vegan, dairy free, raw, & organic
Bakeries:
100% Gluten-Free Eateries in Pennsylvania:
100% Gluten-Free Eateries in Colorado:
Kim and Jake's Cakes (Boulder) — bakery
100% Gluten-Free Eateries in Connecticut:
By The Way Bakery (Greenwich) — bakery; 100% dairy free
100% Gluten-Free Eateries in Florida:
Erin McKenna's Bakery (Orlando) — bakery; 100% vegan & dairy free
100% Gluten-Free Eateries in Illinois:
The Little Beet Table (Chicago) — American food
100% Gluten-Free Eateries in New Jersey:
OM Sweet Home (Hoboken) — bakery; 100% vegan & dairy free
Mo'pweeze Bakery (Denville) — bakery; 100% vegan & dairy free
100% Gluten-Free Eateries in Italy:
Ristorante Quinoa (Florence) — Asian & Italian & Mediterranean food