Strawberry Banana Protein Muffins
Ingredients
2 bananas
1 egg
½ cup yogurt (I used plain Greek yogurt)
¼ cup milk (I used unsweetened almond milk)
2 tsp pure vanilla extract
1 cup GF all-purpose flour
½ cup DIOXYME strawberry whey protein powder
2 tsp baking powder
⅛ tsp salt
1 cup fresh chopped strawberries
Preparation
Preheat oven to 350 degrees.
Spray a 12 muffin tin with cooking spray.
In a medium-sized bowl, mash 2 bananas with a fork. 
Add egg, yogurt, milk, and vpure anilla extract to bowl. Mix with a fork until smooth.
In another medium-sized bowl, use a spatula to combine the flour, strawberry whey protein powder, baking powder, and salt. 
Add the dry ingredients to the bowl with the wet ingredients, and mix just enough to combine. 
Add chopped strawberries to bowl, and stir a few times. 
Put the batter evenly into 12 muffin tin. Bake for about 20 minutes.
Let the muffins cool for about 5 minutes before carefully removing from tin. They should come out easily, and you can use a spoon to help remove them.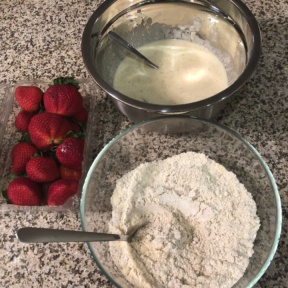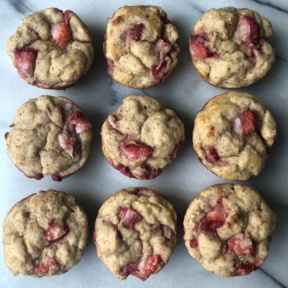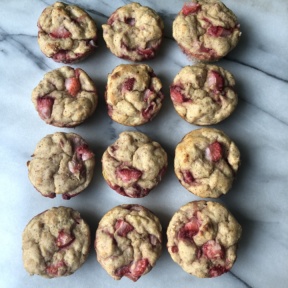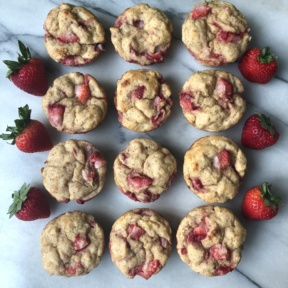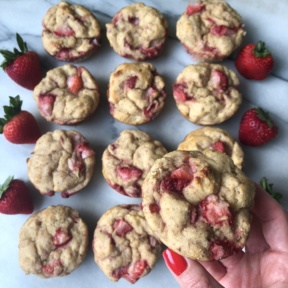 Occasion:
Valentine's Day