Pumpkin Cookie Dough
Vegan
Ingredients
1 cup granulated sugar
½ cup dairy-free butter, softened
1 cup pumpkin puree (canned pumpkin) 
1 tsp pure vanilla extract
1.25 cups GF all-purpose flour 
2 tsp pumpkin pie spice
½ tsp salt
1 cup chocolate chips
Preparation
Preheat oven to 350 degrees. Pour flour on a baking sheet, and bake for 5 minutes. This heat-treats the flour so you're not eating it completely raw. Can also heat-treat it in the microwave. 
In a medium or large bowl, combine the granulated sugar and butter. 
Add pumpkin and vanilla extract to bowl, and mix well. 
Add GF flour, pumpkin pie spice, and salt to bowl. Mix well. 
Fold in chocolate chips.
If you want to bake chocolate chip pumpkin cookies, then use this recipe.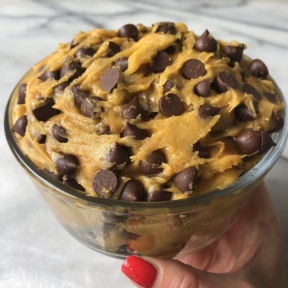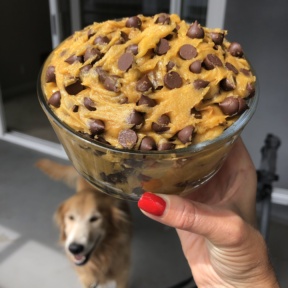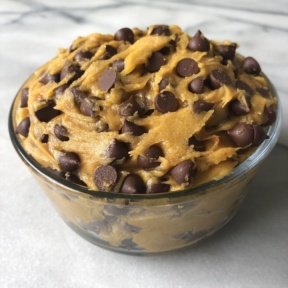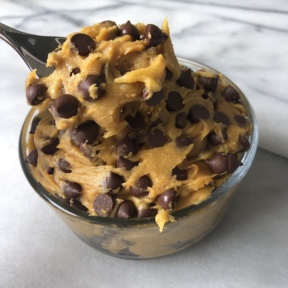 Occasion:
HalloweenThanksgiving