Olive Oil Cake
Ingredients
3 eggs
¾ cup granulated sugar
½ cup olive oil 
½ cup whole milk
1 tsp pure vanilla extract
1.5 cup GF all-purpose flour
1.5 tsp baking powder
½ tsp salt
toppings such as powdered sugar, whipped cream, and berries
Preparation
Preheat oven to 350 degrees. Grease 9 inch non-stick springform pan with butter or cooking spray, and then line the bottom with parchment paper.
In a medium-sized bowl, combine eggs and granulated sugar. Add oil, and stir well. Add milk and pure vanilla extract. Mix together.
Fold in flour. Add baking powder and salt. Mix well.
Pour batter into greased & lined pan. 
Bake for about 30 minutes. Let the cake cool. 
If you use a springform pan, then unlatch the pan, gently lift away the sides, and then slide the cake onto a platter. Or you can simply leave the cake on its base instead of attempting to slide if off. If you're using a regular round pan, then run a knife around the edges to loosen the cake and carefully flip the cake onto a plate. 
Garnish cake with powdered sugar, whipped cream, and berries if you like!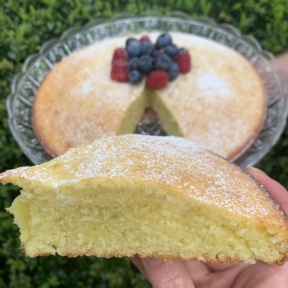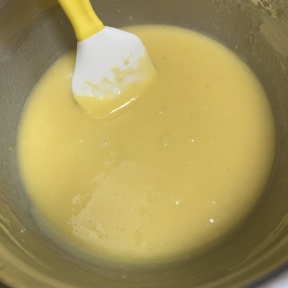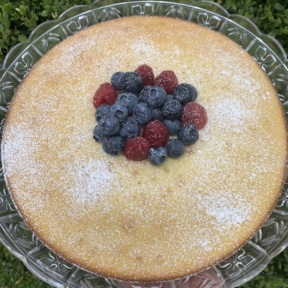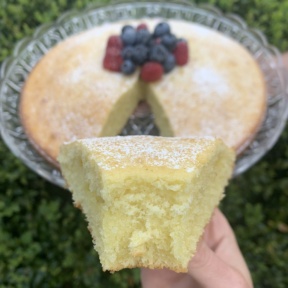 Occasion:
Fourth of JulyMemorial Day