Chocolate Stuffed Snowball Cookies
Ingredients
½ cup butter, softened
¼ + ½ cup powdered sugar
1 cup GF all-purpose flour
1 cup walnut flour or finely chopped walnuts
1 tbsp water

½ tsp pure vanilla extract
¼ tsp salt

12 chocolate kisses
Preparation
Line baking sheet(s) with parchment paper.
In a large bowl, combine butter and ¼ cup of powdered sugar. Add in GF flour, walnut flour, water, pure vanilla extract, and salt. 
Unwrap the chocolate kisses. 
Take about 1 tbsp of cookie dough, and wrap it around 1 chocolate kiss. Roll into a ball. Place cookie on parchment paper lined baking sheet. Repeat until all the cookie dough has been used. I made 12 cookies. Can double recipe if you want more cookies.
Put baking sheet in fridge for about 1 hour.
Preheat oven to 325 degrees.

Bake for about 21 minutes.
Let cookies cool for about 20 minutes. 
Put ½ cup of powdered sugar in a medium-sized bowl. Roll the cookies in the powdered sugar to make them into snowballs!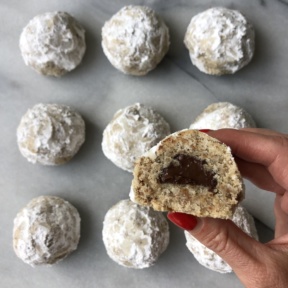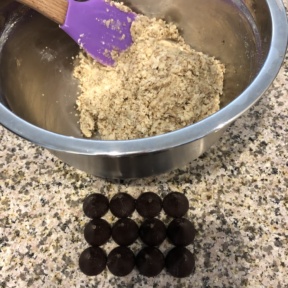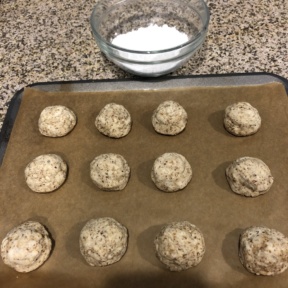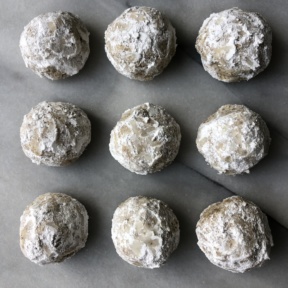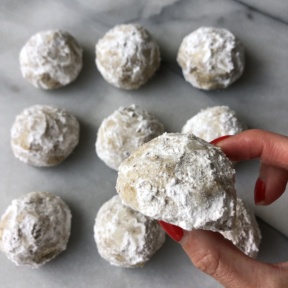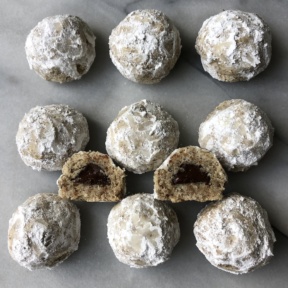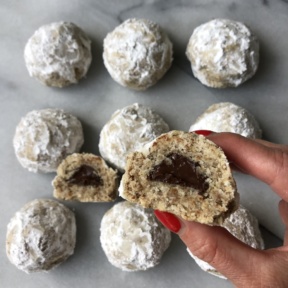 Occasion:
ChristmasValentine's DayWinter