Apple Spice Cake
Paleo
Ingredients
2 eggs
½ cup butter, softened
½ cup Wedderspoon Manuka honey
1 tsp pure vanilla extract
1 cup GF all-purpose flour
1 tsp ground cinnamon
½ tsp ground nutmeg
½ tsp ground cloves
1 tsp baking powder
½ tsp baking soda
¼ tsp salt
2 medium apples (peeled, cored, and cut into 1 inch pieces - I used honeycrisp apples)
½ cup chopped walnuts
Preparation
Preheat oven to 350 degrees. Line pan with non-stick aluminum foil or parchment paper. I used an 8x8 inch glass pan.
In a large bowl, add eggs and butter. Mix together. Add manuka honey and pure vanilla extract. Mix together.
In a medium bowl, combine flour, cinnamon, nutmeg, cloves, baking powder, baking soda, and salt.
Add flour mixture into large bowl. Fold in chopped apples and walnuts. Mix together. 
Pour batter into pan. 
Bake for about 35-40 minutes. When a toothpick comes out clean from the center, they're done. 
Enjoy as is, or you can drizzle Manuka honey on top! Store any leftovers in an airtight container.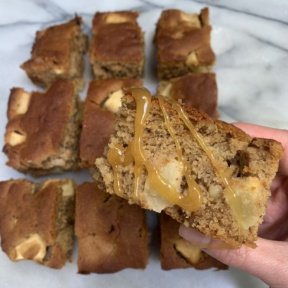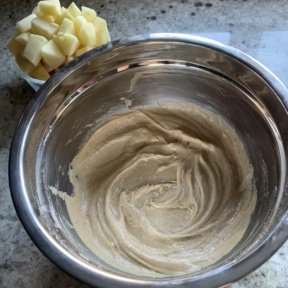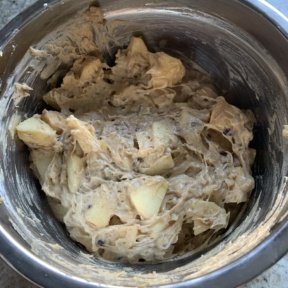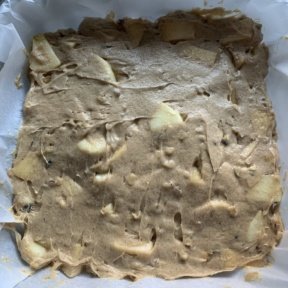 Occasion:
HalloweenThanksgiving