Spicy Burgers with Tomato Buns
Paleo
Ingredients
FOR THE BURGERS:
Preparation
Mix ground beef, 3 tbsp tangy bang sauce, and salt & pepper. Shape mixture into 5 burger patties. 
Cut a 1 inch slice off the top and bottom of each tomato. Place them on a paper towel so they can drain. Save the middle of the tomato - you can use it to cut thinner tomato slices or you can use the tomato middle as a bun as well. 
In a small bowl, mix together the ingredients for the spicy mayo burger sauce. Set aside.
Grill burgers until medium (160°F) doneness so no longer pink in center and juices run clear. Add a slice of cheese to each burger patty about 1 minute before the burger is finished cooking.
Add lettuce and sliced red onion to bottom tomato bun. Put burger patty on top. Add pickles to burger. Drizzle spicy mayo burger sauce on top of patty. Add top tomato bun.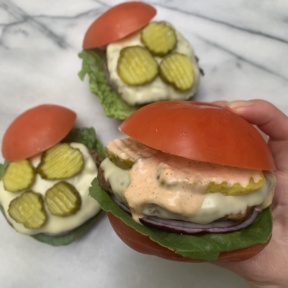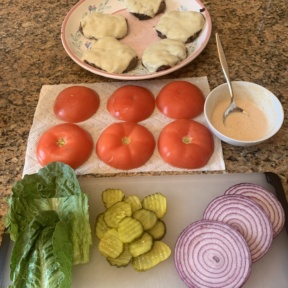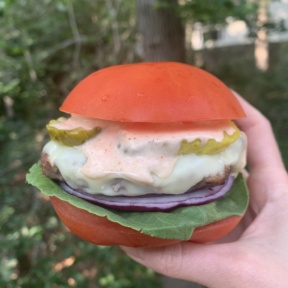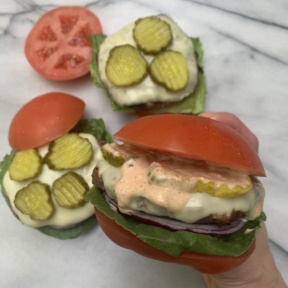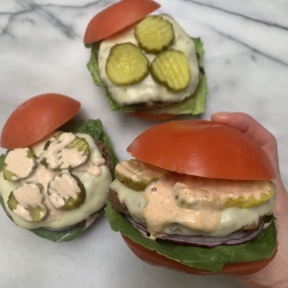 Occasion:
Fourth of JulyMemorial Day