S'mores Layer Bars
Ingredients
1.5 to 2 cups GF graham cracker crumbs (one 7.5 to 10 oz box of graham crackers)
6 tbsp butter, melted (or 8 tbsp if 2 cups graham cracker crumbs)
2 cups chocolate chips
2 tbsp coconut oil
2 cups marshmallows (about 20 regular-sized marshmallows)
1 tbsp honey
Preparation
Line an 8x8 pan with non-stick foil.
In a medium-sized bowl, combine the graham cracker crumbs and butter.
Lightly press the graham cracker crumb mixture into lined pan. Put pan in freezer while you make chocolate layer.
To make the chocolate layer, melt the chocolate chips and coconut oil. You can do this with a bowl in the microwave or in a saucepan over low heat. Stir the chocolate until smooth. Pour the melted chocolate over the graham cracker layer. Use a spatula to smooth the chocolate out. Put pan in the fridge for 2-3 hours to let the chocolate set.
Put marshmallows in a microwave-safe bowl, and add honey to bowl. Microwave for 30 seconds. Keep an eye on it to make sure that the marshmallows don't over-inflate or burn. Immediately stir the marshmallows with a spatula, and let it cool. If the marshmallow fluff gets stuck to spatula, use non-stick cooking spray. Put marshmallow fluff evenly on top of chocolate layer. 
Turn oven to high broil. Wait a few minutes until broil is fully on. Broil until marshmallow layer is lightly toasted. Watch the oven closely as this will happen quickly - it took a few minutes for me. 
Let it cool, and then put in freezer for about 1 hour. Cut into 9 squares, and serve! Store in airtight container in fridge.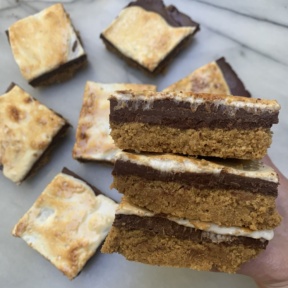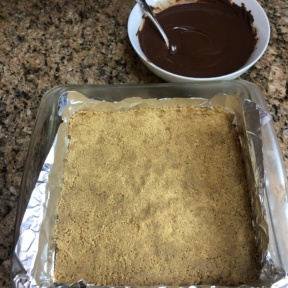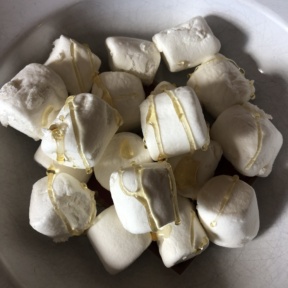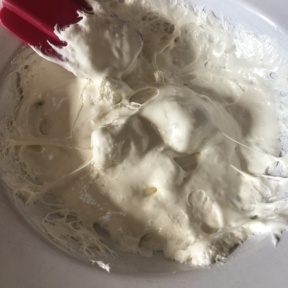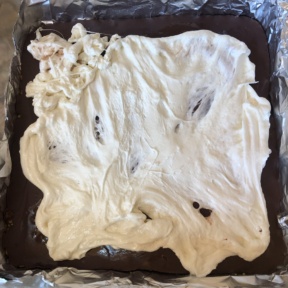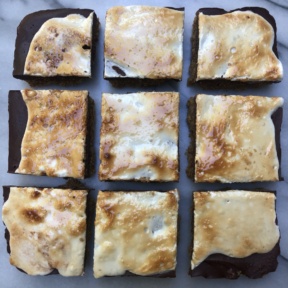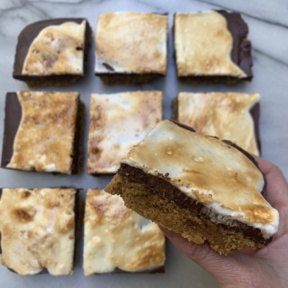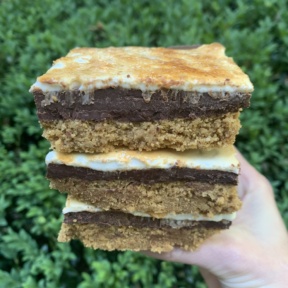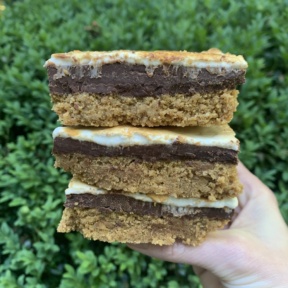 Occasion:
Fourth of JulyMemorial Day