Peanut Butter Swirl Brownies
Ingredients
½ cup butter, very softened
1 cup granulated sugar
2 eggs
1 tsp pure vanilla extract
½ cup GF all-purpose flour
⅓ cup unsweetened cocoa powder
¼ tsp baking powder
¼ tsp salt
a few spoonfuls of smooth peanut butter (or nut butter of your choice)
Preparation
Preheat oven to 350 degrees. Line pan with parchment paper or non-stick aluminum foil. I used an 8x8 inch glass pan.
In a medium or large bowl, combine the butter, sugar, eggs, and pure vanilla extract.
Add in the flour, cocoa powder, salt, and baking powder. Mix well. 
Pour batter evenly into pan.
I wanted the peanut butter to be smoother & easy to use so I put a few spoonfuls in a small microwave-safe bowl, and heated it up for 15-30 seconds. Spoon about 10 dollops or so of peanut butter onto the brownie batter. 
With a butter knife, gently swirl the peanut butter into the batter by making a figure-eight pattern. Make sure you don't over-swirl because then the marbleized effect won't be as prominent.
Bake for about 25 minutes.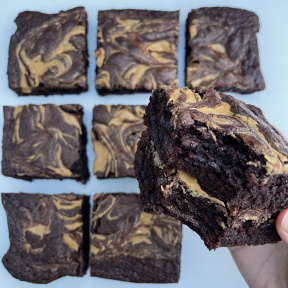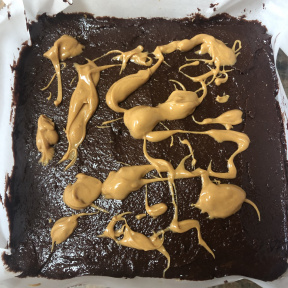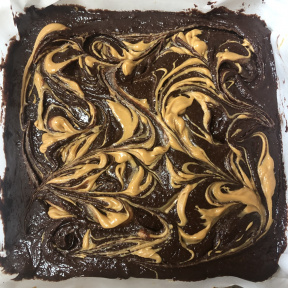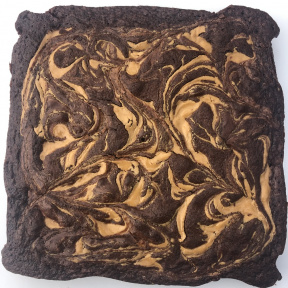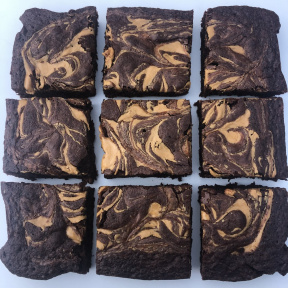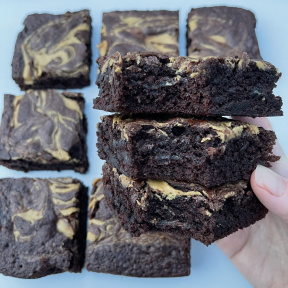 Dish Type:
Dessert, Brownies