Greek Cucumber Boats
Ingredients
2 large cucumbers
2.5 tbsp lemon juice
2.5 tbsp avocado oil or olive oil
¾ cup cherry tomatoes, cut into quarters
⅓ cup kalamata or black olives, cut into quarters
½ cup feta, crumbled
½ small red onion, diced
1 tsp oregano
salt & pepper to taste
Preparation
Cut the cucumbers in half, the long way and the short way, so you're left with 4 four boats per cucumber. 
Using a melon baller or spoon, scoop out the cucumber seeds so you're left with a boat. 
In a medium-sized bowl, mix the lemon juice and oil together. 
Add in the tomatoes, olives, feta, and red onion. Mix together. Season with oregano, salt, and pepper. 
Spoon the Greek salad mixture into cucumber boats. Can garnish with more cracked black pepper on top.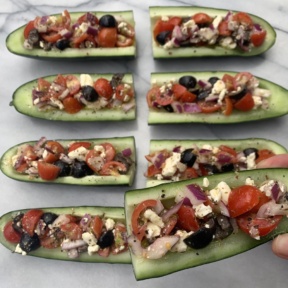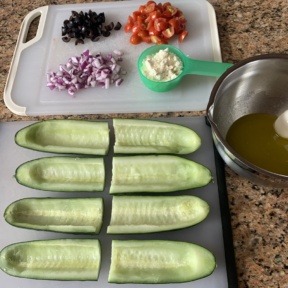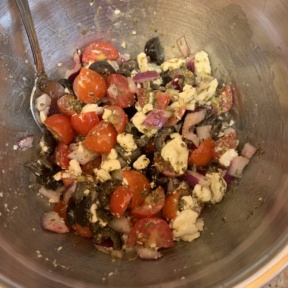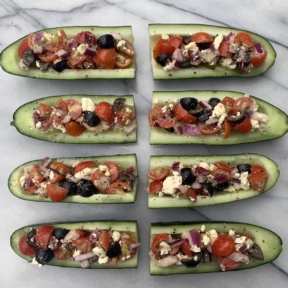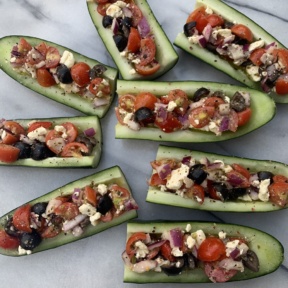 Occasion:
Fourth of JulyMemorial Day