Gingerbread Truffles
Total time
1 hours 30 mins
Ingredients
18-20 gingerbread cookies (use my gingerbread cookie recipe) 
3 cups powdered sugar
12 tbsp butter, soft
½ tsp vanilla extract
1 tbsp milk
8 oz chocolate chips
2 tsp coconut oil
Preparation
Crush the gingerbread cookies into fine crumbs, either in by food processor or by hand. You can put the cookies in a resealable plastic bag and crumble them up by hand or use a rolling pin. Put a handful of cookie crumbs aside for topping truffles later. 
In a medium-sized bowl, combine the powdered sugar, butter, vanilla extract, and milk to make the buttercream frosting. Mix well. You can also use ready-made frosting if you prefer. 
In a large bowl, combine the cookie crumbs and frosting. Mix together until well-blended. 
Roll the mixture into balls, each about 1 inch diameter. 
Line plate or baking sheet with parchment paper, and place cookie balls on it. 
Leave the cookie balls in refrigerator for 1 hour or freezer for 15 minutes.
In a medium-sized bowl, combine the chocolate chips and coconut oil. Melt the chocolate. I did 40 seconds in microwave. 
Dip the gingerbread balls into the chocolate dip, and place on parchment paper-lined plate or baking sheet.
Immediately top each gingerbread truffle with cookie crumbs. 
Refrigerate for at least 1 hour, or until firm.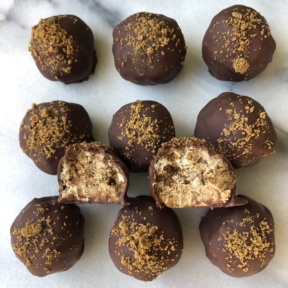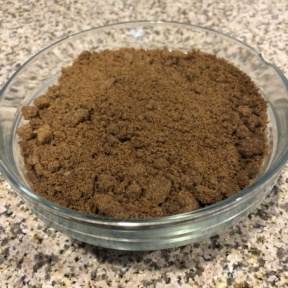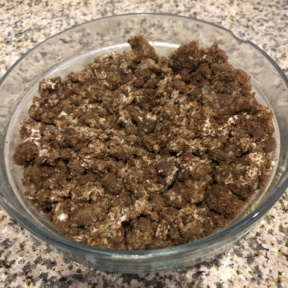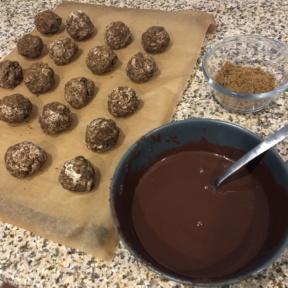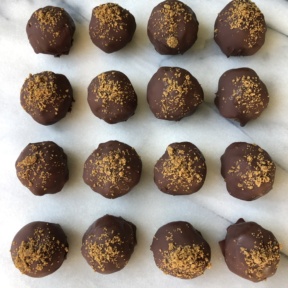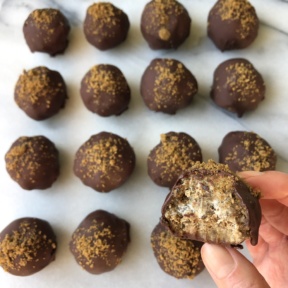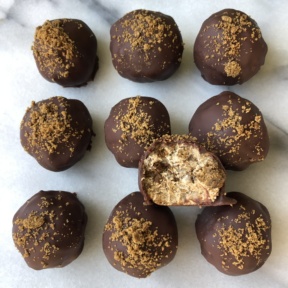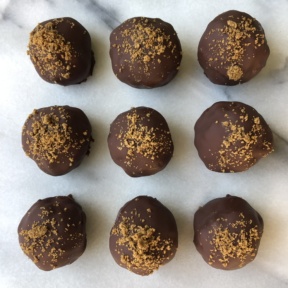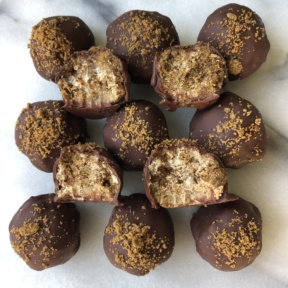 Occasion:
ChristmasWinter