Gingerbread Truffles
Total time
1 hours 30 mins
Ingredients
FOR THE GINGERBREAD COOKIES:
¾ cup butter, softened
¾ cup brown sugar
⅔ cup molasses
1 egg
1 tsp vanilla extract
3 ¼ cups GF all-purpose flour
1 tbsp ground ginger
1 tbsp ground cinnamon
½ tsp ground cloves
1 tsp baking soda
½ tsp salt
FOR THE TRUFFLES:
3 cups powdered sugar
12 tbsp butter, softened
½ tsp vanilla extract
1 tbsp milk
8 oz chocolate chips
2 tsp coconut oil
Preparation
In a large bowl, combine butter, brown sugar, and molasses. Add egg and vanilla extract. Mix together.
In another bowl, combine flour, ginger, cinnamon, cloves, baking soda, and salt. Add these dry ingredients to large bowl of wet ingredients, and combine together. 
Remove the cookie dough from bowl, and wrap it tightly in plastic wrap. Put in fridge for at least 2 hours.
Preheat oven to 350 degrees. Line baking sheets with parchment paper.
Roll cookie dough into balls, and place on parchment-lined baking sheet.
Bake for about 9 minutes. Let cookies cool.
Crush the gingerbread cookies into fine crumbs, either in by food processor or by hand. You can put the cookies in a resealable plastic bag and crumble them up by hand or use a rolling pin. Put a handful of cookie crumbs aside for topping truffles later. 
In a medium-sized bowl, combine the powdered sugar, butter, vanilla extract, and milk to make the buttercream frosting. Mix well. You can also use ready-made frosting if you prefer. 
In a large bowl, combine the cookie crumbs and frosting. Mix together until well-blended. 
Roll the mixture into balls, each about 1 inch diameter. 
Line plate or baking sheet with parchment paper, and place cookie balls on it. 
Leave the cookie balls in refrigerator for 1 hour or freezer for 15 minutes.
In a medium-sized bowl, combine the chocolate chips and coconut oil. Melt the chocolate. I did 40 seconds in microwave. 
Dip the gingerbread balls into the chocolate dip, and place on parchment paper-lined plate or baking sheet.
Immediately top each gingerbread truffle with cookie crumbs. 
Refrigerate for at least 1 hour, or until firm.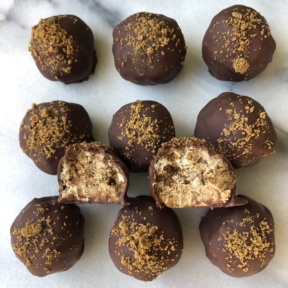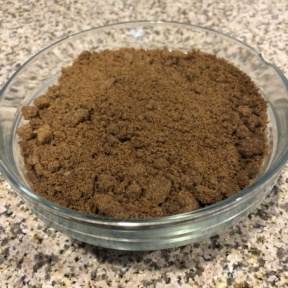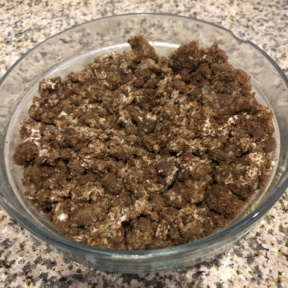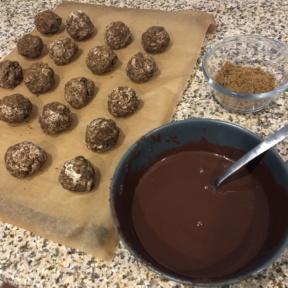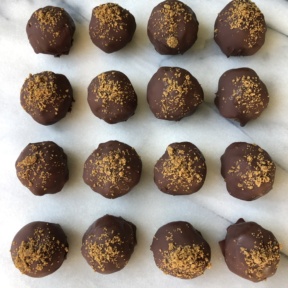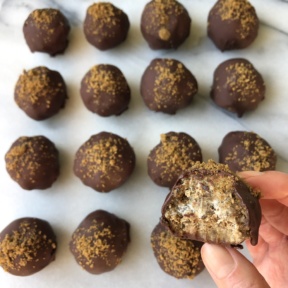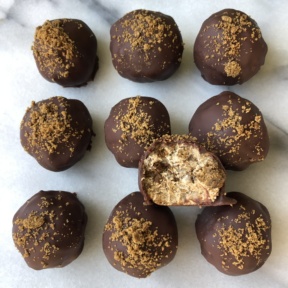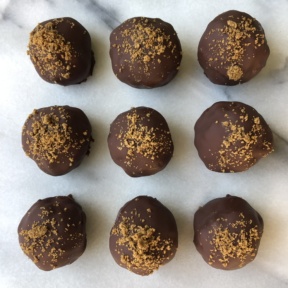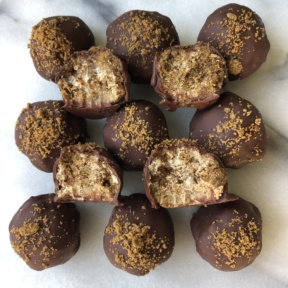 Occasion:
ChristmasWinter