Gingerbread Brownies
Ingredients
1 cup brown sugar
½ cup butter, very softened
¼ cup molasses
2 eggs
1 tsp pure vanilla extract
¾ tsp salt
1 cup GF all-purpose flour
1 tsp ground ginger
1 tsp ground cinnamon
½ tsp ground cloves
½ tsp baking powder
powdered sugar for garnish 
Preparation
Preheat oven to 350 degrees. Line pan with non-stick aluminum foil. I used an 8x8 inch glass pan.
In a large bowl, combine brown sugar, butter, and molasses. Add eggs. Add vanilla extract & salt. Mix well.
In a medium-sized bowl, combine flour, ginger, cinnamon, cloves, baking powder.
Add the dry ingredients to the large bowl of wet ingredients. Mix together.
Pour batter into pan. Bake for 25-30 minutes.
Let brownies cool. Sift powdered sugar on top of gingerbread brownies if desired.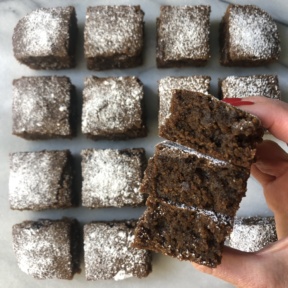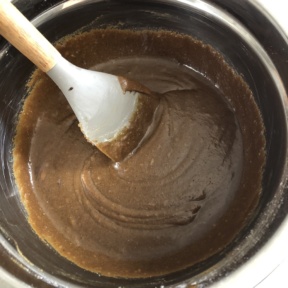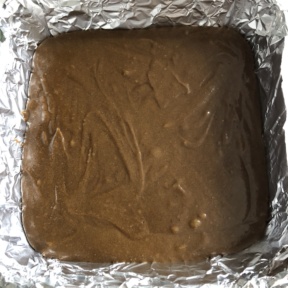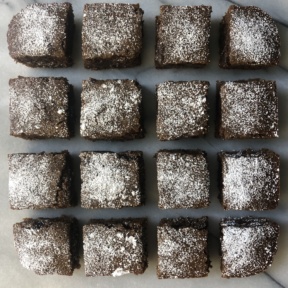 Occasion:
ChristmasWinter