Chocolate Chip Blossoms
Ingredients
2 ¼ cup GF all-purpose flour
1 cup butter, softened
¾ cup granulated sugar
¾ cup brown sugar
1 tsp baking soda
1 tsp salt
1 tsp pure vanilla extract
2 eggs
12 oz (2 cups) chocolate chips
Hershey kisses
Preparation
Mix flour, baking soda, & salt in a small bowl.
Beat butter, granulated sugar, brown sugar, & vanilla extract in large bowl until creamy.
Add eggs, one at a time.
Gradually add flour mixture, and beat until well-blended.
Stir in chocolate chips.
Preheat oven to 350 degrees.
I recommend putting the bowl of cookie dough in the fridge for at least 30 minutes. Chilling the cookie dough allows the fat in the cookie dough to chill and firm up which prevents the cookies from spreading too thin.
Roll cookie dough into balls, and place on parchment-lined baking sheet. Makes about 60 medium-sized cookies.
Bake for about 8-10 minutes. The cookies will continue to bake/harden once you take them out of the oven so it's fine if they are slightly soft upon removing from oven.
Immediately after taking the cookies out of the oven, top each cookie with a Hershey kiss.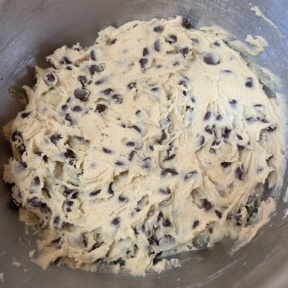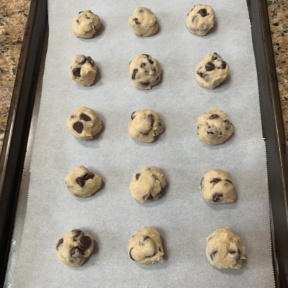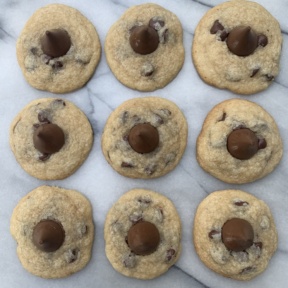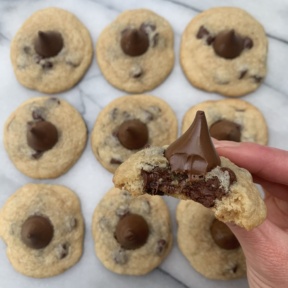 Dish Type:
Dessert, Cookies