Sweet Potato Pie
Total time
1 hours 25 mins
Ingredients
FOR THE PIE CRUST:
1 ¼ cup GF all-purpose flour 
1 tbsp granulated sugar
½ tsp salt
6 tbsp cold butter, cut in small pieces
1 egg yolk
3-9 tbsp cold water 
1 tbsp apple cider vinegar
FOR THE FILLING:
1.5 cups sweet potato puree -- can use 1.5 cups of canned pure sweet potato or use 1 lb of sweet potatoes which ends up being 2 large or 3 medium sweet potatoes and then boil & peel, and puree them)
¾ cup granulated sugar
2 eggs
¼ cup unsalted butter, softened
¼ cup milk (I used almond milk)
1 tsp pure vanilla extract
¼ tsp nutmeg
¼ tsp ground cinnamon
pinch of salt
GF all-purpose flour for sprinkling (for when you roll out the dough)
Preparation
Make the pie crust. In a large bowl, combine the flour, sugar, and salt. Add butter to bowl all at once. I used a stand mixer, and let it mix on the lowest setting for 3 minutes. In a small bowl, combine 1 egg yolk, apple cider vinegar, and 3 tbsp of water with a whisk. Add contents of small bowl to larger bowl, and combine well. I used a stand mixer, and let it mix on the lowest setting for 2 minutes. If the dough is too dry and crumbly, then you can add additional water, one tbsp at a time. Dough should start to form. Flatten dough into a disk-like shape. Cover dough with plastic wrap, and put in fridge for at least an hour. You can let the dough stay in the fridge for up to 3 days. 
When you're ready to bake your pie, start to make the pie filling. If you're using fresh sweet potatoes, boil them whole under they're tender which should take 40-50 minutes. Remove the skins from the sweet potato which should come off easily. Put sweet potato puree in a large bowl. Set aside.
Lay a 12x12 inch of parchment paper on the counter. Sprinkle some GF flour on the parchment paper and the rolling pin. Take the dough out of the fridge. Roll dough into an 11 inch circle. Place crust on pie dish. I put the pie dish upside down on top of the rolled out dough, and carefully flipped it over. Press the dough gently into the pie dish. Trim any overhanging dough. Sprinkle some flour on a fork, and use the fork to make a design on the crust edges. Put pie crust in freezer for 15 minutes.
Preheat oven to 400 degrees.
Continue to make your pie filling and add the following to the sweet potato puree bowl: granulated sugar, eggs, butter, milk, pure vanilla extract, nutmeg, cinnamon, and salt. Mix together with a mixer or you can do it by hand with a spatula.  
Bake pie crust for 15 minutes. Remove pie from oven, and pour filling into crust. 
Reduce oven temperature to 350 degrees. Bake for about 50 minutes more or until knife/toothpick inserted in center comes out clean. Let it cool. 
Can serve with whipped cream or vanilla ice cream. Store pie in the fridge.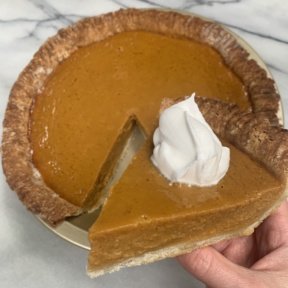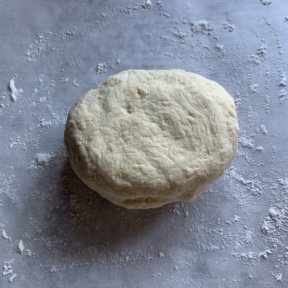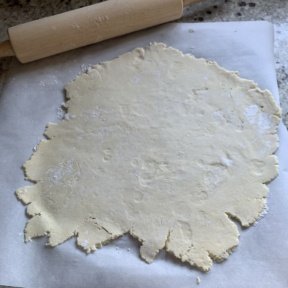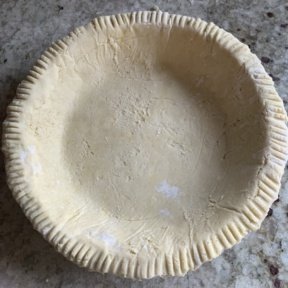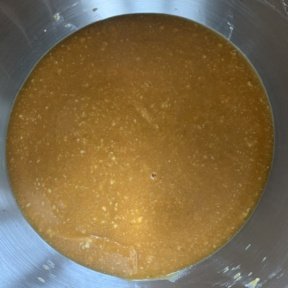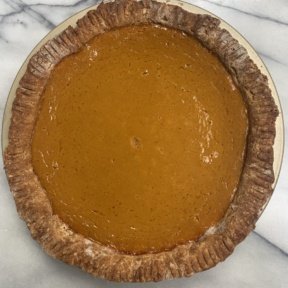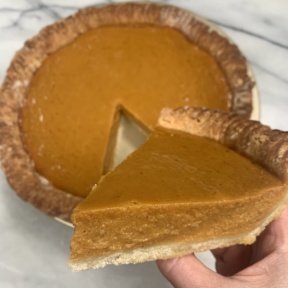 Occasion:
HalloweenThanksgiving