Chocolate Dipped Frozen Bites
Vegan
Ingredients
perfectlyfree non-dairy frozen bites - I used 16 bites (4 flavors x 4)
1 cup vegan chocolate chips, melted
¼ cup coconut flakes
red sprinkles
green sprinkles
vegan chocolate chips
1 tbsp coconut oil (optional)
Preparation
In a small bowl, melt the chocolate. You can add a bit of coconut oil to thin the chocolate out - it makes it easier to dip the bites.
Lay parchment paper on a medium or large cutting board. 
Dip half of each frozen bite into the chocolate dip, and immediately top each frozen bite with either chocolate chips, coconut flakes, red sprinkles, or green sprinkles. The chocolate will harden quickly. 
Place each frozen bite on parchment paper-lined cutting board.
Put in freezer until ready to serve.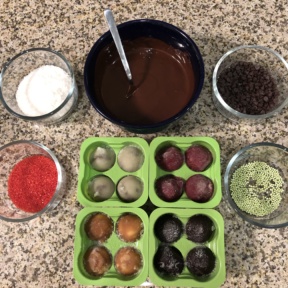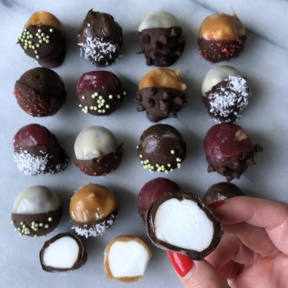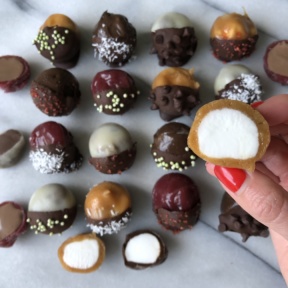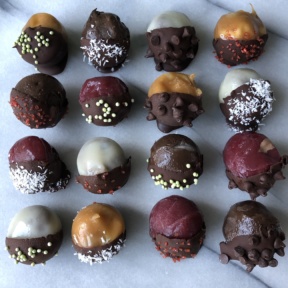 Occasion:
ChristmasWinter