​Cauliflower Cheese Pizza with Colored Cauliflower
Ingredients
1 Caulipower crust
tomato sauce
shredded cheese
8 pieces of green cauliflower
8 pieces of yellow cauliflower
1 beet sliced
3 cherry tomatoes sliced into halves
Preparation
Preheat oven to 425 degrees.
Remove crust from box & overwrap.
Layer crust with tomato sauce and cheese.
Top with green & yellow cauliflower.
Cook pizza crust on middle rack or on a sheet pan for 12-14 minutes or until cheese starts to brown.
Add beets & tomatoes to pizza.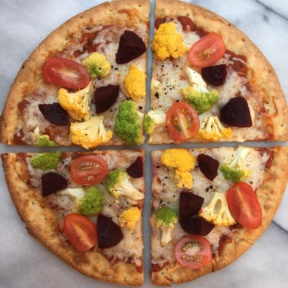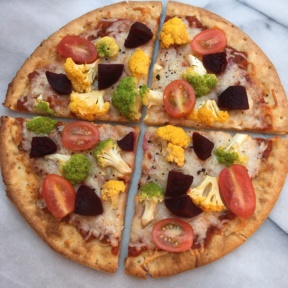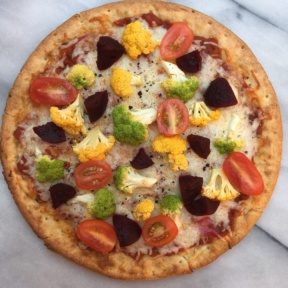 Dish Type:
Entrees, Pizza