Chocolate Chip Hazelnut Bread
Total time
1 hours 0 mins
Ingredients
1 egg
1 cup sugar
6 tbsp softened butter
1 cup buttermilk
1 tsp vanilla
1 ½ cup GF flour
½ cup Amoretti hazelnut flour
1 tsp baking powder
½ tsp salt
½ tsp baking soda
1 cup chocolate chips
Preparation
Preheat oven to 350 degrees.
In a bowl, mix together the egg and sugar and then beat in the vanilla & buttermilk.
Add in flour, salt, baking soda, baking powder, and stir well.
Add in chocolate chips.
Add parchment paper or tin foil to pan to make it easy to remove after it's done.
Pour in the batter, and sprinkle more chocolate chips on the top.
Bake for 45-50 minutes.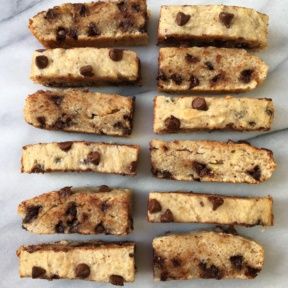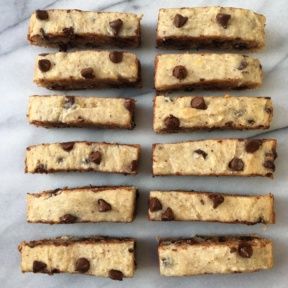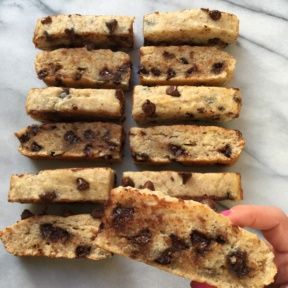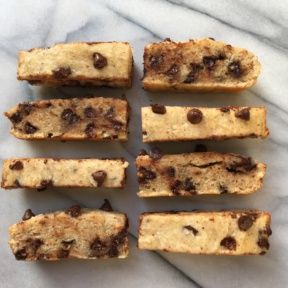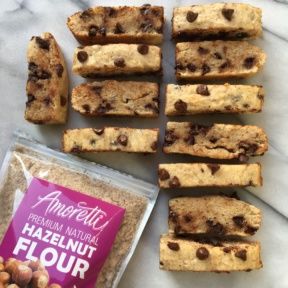 Dish Type:
Dessert, Bars, Bread