​Blondies
Total time
1 hours 0 mins
Ingredients
2 ¼ cup GF all-purpose flour
1 cup butter, softened
¾ cup granulated sugar
¾ cup brown sugar
1 tsp baking soda
1 tsp salt
1 tsp pure vanilla extract
2 eggs
1 to 2 cups of chocolate chips
Preparation
Preheat oven to 350 degrees. Line 8x8 pan with parchment paper or non-stick tin foil. 
Mix flour, baking soda, and salt in a small bowl.
Beat butter, granulated sugar, brown sugar, and pure vanilla extract in large bowl until creamy.
Add eggs, one at a time.
Gradually add flour, and mix together. 
Fold in chocolate chips.
Pour batter into pan. Bake for about 45 minutes, or until golden brown and a knife/toothpick goes through cleanly.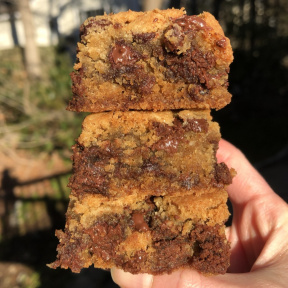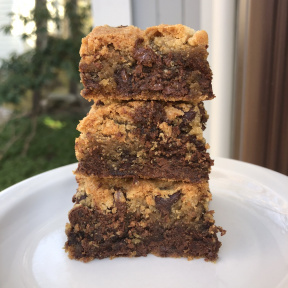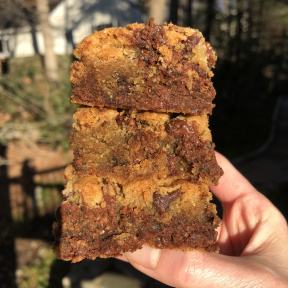 Dish Type:
Dessert, Brownies, Bars