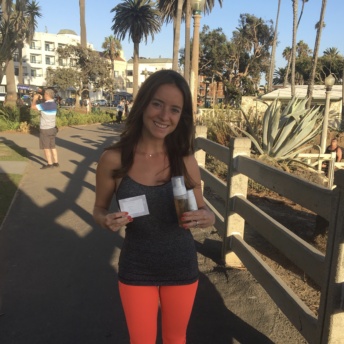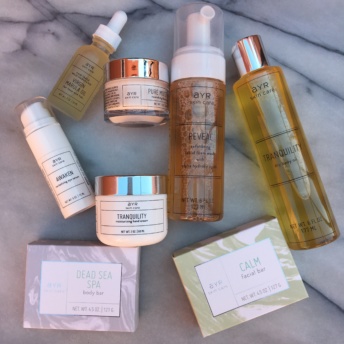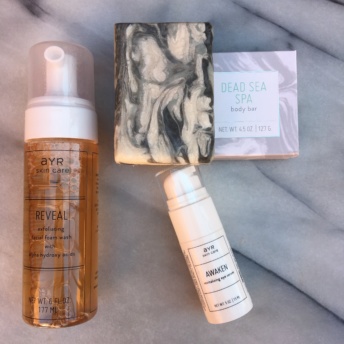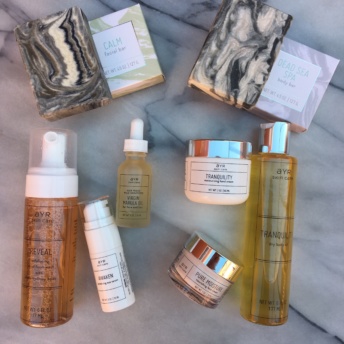 When most people think of being gluten-free, they typically think it just means following a gluten-free food diet. If you need to be gluten-free, you have to make sure you're eating gluten-free food. But being gluten-free is more than just eating gluten-free food! Anything you put in AND on your body should be gluten-free. I didn't realize this when I first went gluten-free, and I'm glad that I now know this!
Read All Labels:
Many skin-care products and cosmetics either contain gluten or are manufactured in a facility that handles gluten. This is why it is so important to read the labels on all products – not just food! If you have celiac disease or a gluten intolerance and put a product on your skin that contains gluten, you can have the same reaction as eating gluten-containing foods. You should be particularly careful with products that can get ingested via your mouth such as toothpaste, mouthwash, lipstick, lipgloss, chapstick, foundations, and hand & nail products. You could put your fingers in your mouth accidentally or wipe the product into your mouth. Even if a full-blown reaction doesn't happen every time, that still isn't a reason to take the chance. Your body can still suffer even if the reaction isn't as "bad" as when you accidentally eat gluten, especially if this is a product you use daily.
A few months ago, I was about to apply an eye cream sample from a well-known brand. I quickly read the ingredients and was shocked to see that gluten was on the ingredient list. This is why I check all labels – you really never know!
Ayr Skin Care:
My skin is incredibly sensitive so when I find something that works and treats my skin well, I get excited and want to share it with you! I've been using Ayr Skin Care for the past month, and I'm very impressed with their products. Ayr Skin Care is an all-natural skin care line dedicated to offering non-toxic and organic products for all skin types. Everything is gluten-free, grain-free, dairy-free, soy-free, toxic-free, and cruelty-free. They don't contain any parabens, paraffin, synthetic dyes, or perfumes.
I've tried out the entire line, and three of my favorite products are:
Reveal exfoliating foam facial wash
Awaken revitalizing eye serum
Dead sea spa body bar
I use the foam facial wash daily and put the eye serum around my eyes every night. The dead sea spa body bar has replaced my generic soap in the shower. I haven't had any breakouts, and my sensitive skin hasn't had any negative reactions.
Giveaway:
Ayr Skin Care is so generous to host a giveaway with me on Tuesday 9/26 where three followers will win my three favorite products! Stay tuned, and be sure to enter on my Instagram, Twitter, and Facebook once the giveaway goes live 🙂
I also love their other products:
Pure moisture nourishing face cream
Tranquility moisturizing hand cream
Tranquility dry body oil
Calm facial bar
Virgin marula oil
About The Founder:
Kirsten Thomas, the founder of Ayr Skin Care, created this line out of need. Like me, Kirsten has incredibly sensitive skin. She was constantly searching for non-irritating and non-toxic products. There wasn't much available in the market so Kirsten ended up developing skin care products for herself. Kirsten didn't intend for this to become a business. Her creations worked so well for her that her family and friends wanted them too! And now we are all able to use her products. I love supporting people like Kirsten who take it upon themselves to make a difference. Thanks for creating such an amazing skin care line, Kirsten!
This is an Ayr Skin Care sponsored post. All opinions are my own.