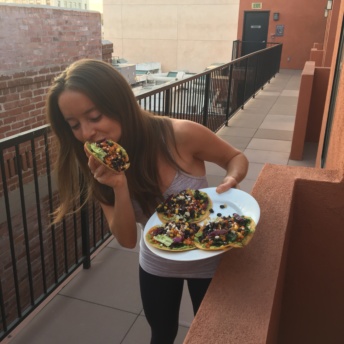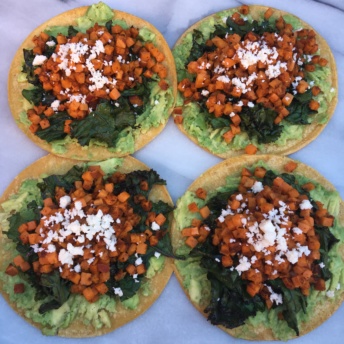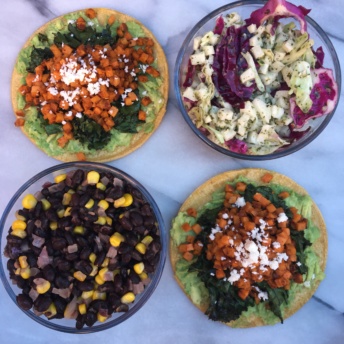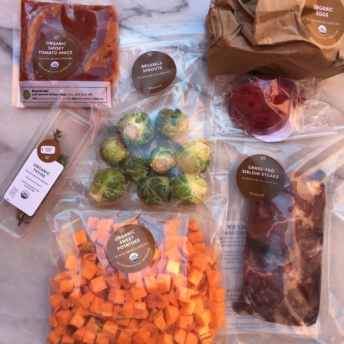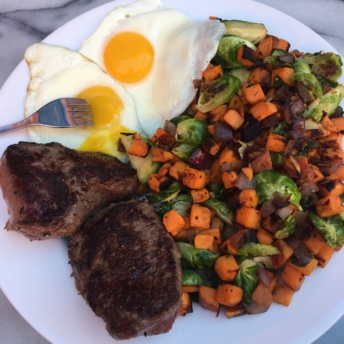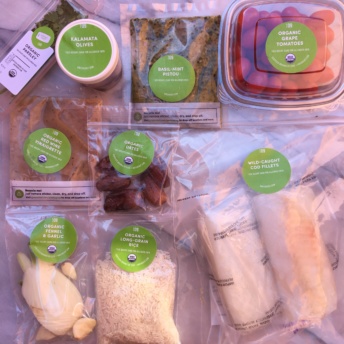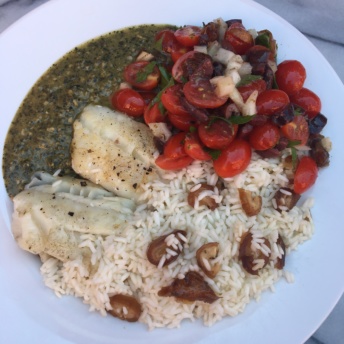 When a product is certified gluten-free, it puts me at ease. It makes me feel comfortable eating the food, knowing it's safe. I enjoy the food more, and I appreciate brands who take the extra step to obtain a gluten-free certification. I've tried several meal kits, and they all have had gluten-free options but none of them had a gluten-free certification…until now!
Certifications:
Green Chef is the first meal kit service to be officially gluten-free certified through the Gluten Intolerance Group's Gluten-Free Food Service (GFFS) program. They have three gluten-free plans: gluten-free, paleo, and keto.
And it gets better 😉 Green Chef is the first USDA-certified meal kit company and serves more organic ingredients than any other company in the industry. That's my kind of company. Their organic ingredients don't have any GMOs, synthetic pesticides, antibiotics, growth hormones, or steroids. I try to eat organic food whenever I can. I'm glad I don't even have to think about it with Green Chef since everything is organic.
Gluten-Free Box:
My gluten-free box arrived this week with three entree recipe cards and all the ingredients needed to make the dishes. You just need to have your own cooking oil and salt & pepper. Each recipe takes around 30 minutes so you don't have to worry about being in the kitchen for hours. All you have to do is follow the easy step-by-step instructions with photos.
The ingredients are color-coded by recipe which makes it easy to organize them in your fridge and have them ready to go when it's time to cook. Green Chef has in-box temperature zones to make sure that the food arrives fresh. Their food scientists even tweak temperature zoning and packing with new recipes and ingredients each week. Now that's dedication!
As you guys know, I roast veggies a couple times a week. Is it my favorite thing to do? No, but I do it because I love vegetables, they're healthy, and it makes my lunches taste amazing. Whenever you're cooking, prepping the ingredients can be one of the more annoying parts. It was a nice change of pace to have pre-measured and prepped ingredients from Green Chef. Anything that saves me time is always a win in my book!
Recipes:
The recipes are different every week. This week, the gluten-free box included the following recipes:
Sweet potato tacos with cilantro-cider slaw, black beans, corn, and avocado
Steak n' eggs with thyme-seasoned sweet potato and Brussels sprouts hash
Mediterranean cod with date-studded rice, mint pistou, and tomato-olive salsa
Tacos:
Right away, I knew I had to make the tacos first. I love anything with sweet potato, and it was #TacoTuesday 🙂 First, I roasted the sweet potatoes with ancho-cumin spice blend plus kale. I made the cilantro-cider slaw with the red & green cabbage, jicama, and cilantro-cider vinaigrette. I cooked the beans and corn in a pan and added red onions.
Their Chef's Tip on how to warm up the corn tortillas is something I'll use from now on. Stack the tortillas on foil and sprinkle with water. Wrap foil over the tortillas, and place directly on oven rack. Bake for 3-4 minutes.
I topped the warm tortillas with mashed avocado, sweet potatoes, and kale. And then added cotija cheese, beans & corn, and slaw. Yum!
Steak n' Eggs:
My husband Brendan loves steak n' eggs so I knew he would really enjoy this recipe. Sweet potato and Brussels sprouts hash is one of my favorite sides. After making the hash, I cooked the steaks and fried the eggs. The smoky paprika-spiced tomato sauce was a fun addition to the steak. I'll have breakfast for dinner any day! We ate the tacos and steak n' eggs for dinner and then had leftovers for lunch.
Mediterranean Cod:
The following day, I made Mediterranean cod for dinner. I cooked the rice and cod. The instructions are pretty much fool-proof. I don't believe I have cooked cod before but the instructions made it easy to do. Then I made salsa with the tomatoes, fennel, Kalamata olives, parsley, and red wine vinaigrette. I added dates to the rice. They plated this dish well in their instructions – it looked just like an entree you would find in a restaurant!
Your Turn to Cook:
You can get $40 off your first Green Chef order with this link. Happy cooking, friends!
This is a Green Chef sponsored post. All opinions are my own.