Watermelon Fruit Basket
VeganPaleo
Ingredients
1 watermelon (I used a mini watermelon)
1 pear
1 apple
1 nectarine
utensils: sharp knife, 2 rubber bands, melon baller or tsp spoon
Preparation
Put a rubber band around the watermelon horizontally and vertically. The rubber bands will cross in the center of the watermelon. 
To make the watermelon basket handle, you will leave about half an inch on either side of the vertical rubber band. Using the knife, slice a perpendicular slice on both sides. Remove these 2 pieces of watermelon, and set them aside. 
Using the knife, carefully slice and remove the piece of watermelon from underneath the handle.
Remove half or all of the watermelon flesh from the watermelon basket. I used the melon baller or tsp spoon to make watermelon balls which will then go in the watermelon basket.
Cut the other fruits you want to put in the basket such as pear, apple, and nectarine. Add the watermelon balls and other fruits to the watermelon fruit basket.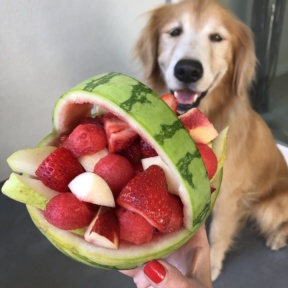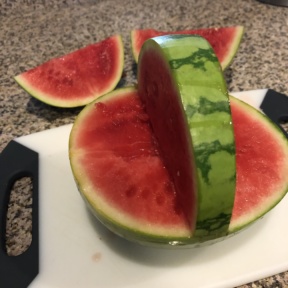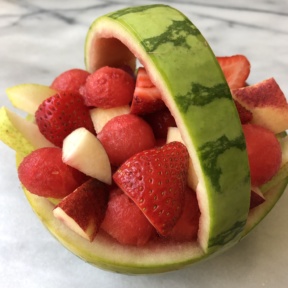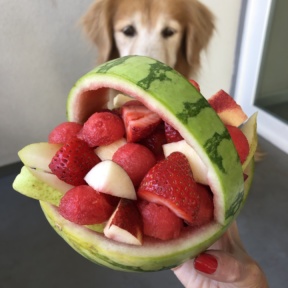 Occasion:
Fourth of JulyMemorial Day