English Muffin Breakfast Pizzas
Ingredients
2 Glutino premium English muffins
4 eggs
½ cup shredded cheese
2 tbsp chopped red onion
2 tbsp chopped tomato
2 tbsp green onion
salt & pepper to taste
Preparation
Preheat oven to 350 degrees.
In a small bowl, beat eggs with a fork until well mixed.
Spray a pan with cooking spray, and pour egg mixture onto hot pan over medium heat.
Cook & stir for a few minutes, making scrambled eggs.
Separate the English muffins into halves, and toast them in a toaster.
Put English muffin halves on a baking sheet, and top them with scrambled eggs, shredded cheese, tomato, and red onion.
Bake for 3-4 minutes, or until cheese is melted.
Remove from oven, and garnish with green onion.
Season with salt & black pepper.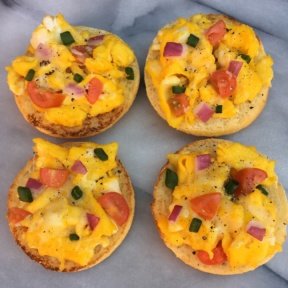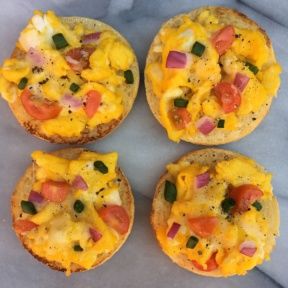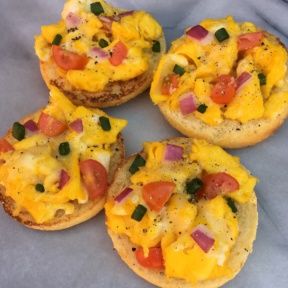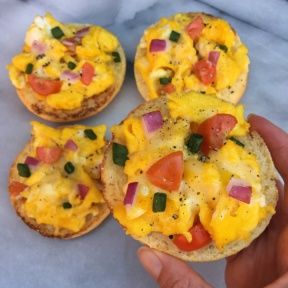 Dish Type:
Breakfast, Pizza, Eggs