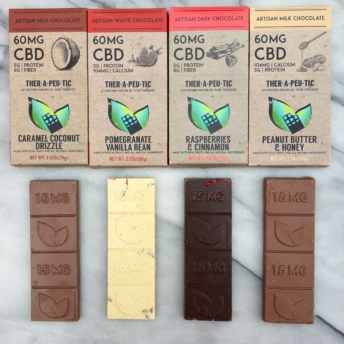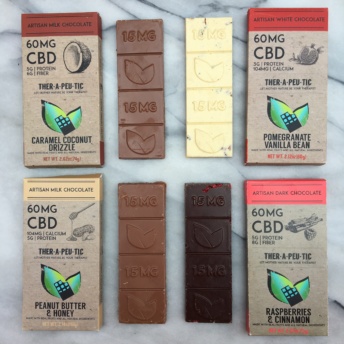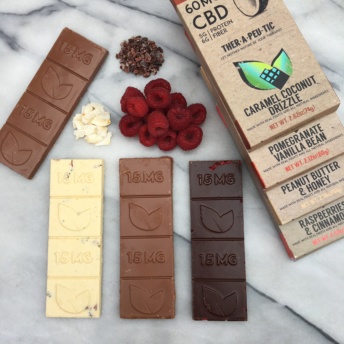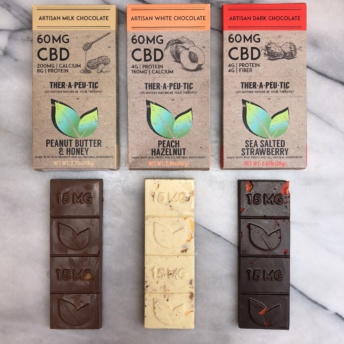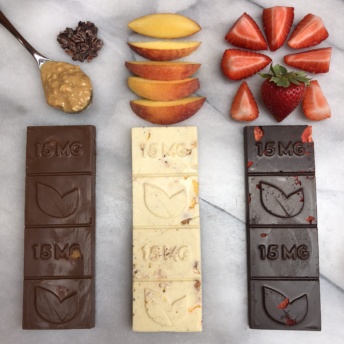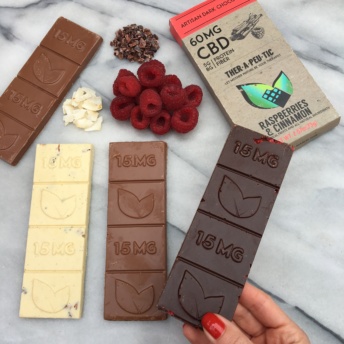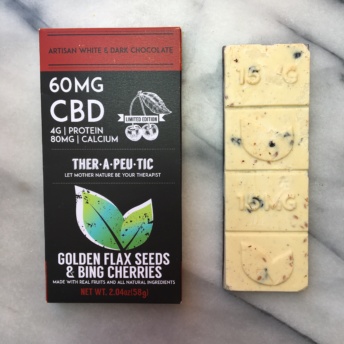 Type of food
ChocolateSupplementsCBD
Stats
Gluten FreeNon-GMOOrganic
Product(s)
Artisan CBD chocolatier dedicated to creating healthy cannabidiol infused chocolates
Organic chocolate bars made with real fruits & all-natural ingredients in flavors such as:

White chocolate peach hazelnut
White chocolate pomegranate vanilla bean
Milk chocolate caramel coconut drizzle
Milk chocolate peanut butter honey
Dark chocolate raspberries & cinnamon
Dark chocolate sea salted strawberry
100% cocoa chocolate
Milk chocolate extra strength
White chocolate extra strength
Dark chocolate extra strength
Gluten free, non-GMO & organic & all-natural ingredients, CBD comes from organic hemp. 
Blends the incredible benefits of hemp with chocolate and fruit, creating an innovative and of course delicious choice when it comes to healthy chocolate supplements. 
CBD is becoming a popular option for those seeking a more holistic approach to dealing with certain issues. The CBD compound has been proven to have significant health benefits. CBD provides anxiety relief, strong anti-inflammatory properties, good source of antioxidants, pain relief, anti-cancer properties, sleep aid, helps with seizure & epilepsy,  just to name some of the benefits. Endoca's hemp oil contains less than 1% THC thus ensuring its legal in all 50 states and is exempt from theDEA's Schedule of classified drugs.