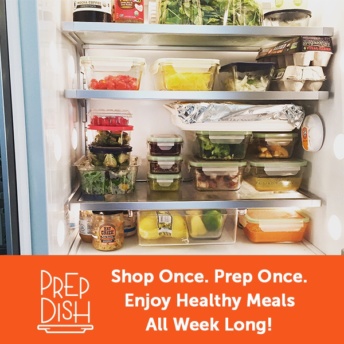 Stats
Gluten FreePaleo Options
Product(s)
Prep Dish plans the meals, and you savor them. Prep Dish thoughtfully crafts a week's worth of gluten-free and paleo meals that feature seasonal ingredients to make the most of your budget, save you time and surprise your taste buds. Along with a weekly menu, you'll get a printable grocery list and instructions for prep day.
You select either a monthly subscription ($14/ month), yearly subscription ($99/year), or premium subscription ($149/year)
Every Friday you'll receive a newsletter with links to your meal plan + recipes + tips. Your meal plan comes as a downloadable pdf & includes 3 pieces: 1) grocery list 2) prep day 3) dish day.
Each weekly meal plan includes: 4 meals, 1 creative side salad, 1 nutritious snack, 1 wholesome breakfast, & 1 dessert
Weekly Menus: receive real-food meal plans via email (you get both gluten-free & paleo plans)
Grocery List: breeze thru grocery shopping with printable, organized shopping lists
Prep Ahead: spend only 2-3 hours prepping a week of meals using easy-to-follow instructions
Enjoy: dish up a healthy, whole-food meal – simply heat & eat!
Gluten free, paleo options. 
Get a 2 week trial at prepdish.com/GFFM