Santa Pancake
Paleo
Ingredients
2 eggs
1 banana, mashed
a few strawberries per pancake, sliced
1 banana per pancake, sliced into coins
1 raspberry per pancake
2 blueberries per pancake
Preparation
In a small bowl, mash 1 banana with a fork.
Add two eggs to bowl, and mix well.
Pour onto hot greased griddle, making a few medium-sized pancakes. 
Place a pancake on a plate. 
Add sliced strawberries above pancake to make Santa's hat. 
Add banana coins to make Santa's beard at bottom of pancake.
Add a blueberry for each eye. 
Add a raspberry for the nose.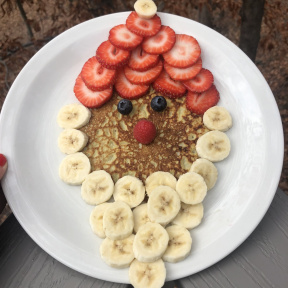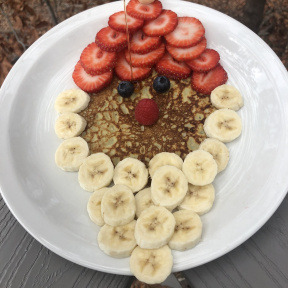 Occasion:
ChristmasWinter