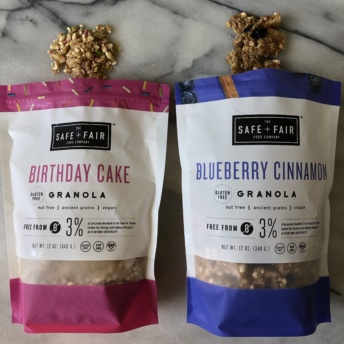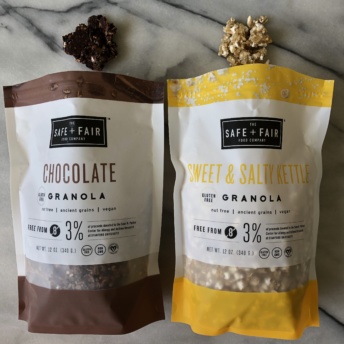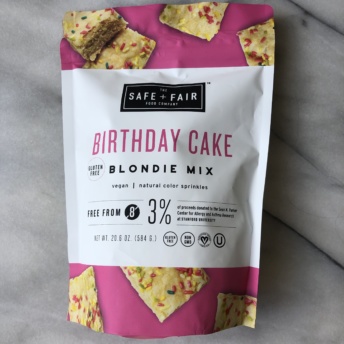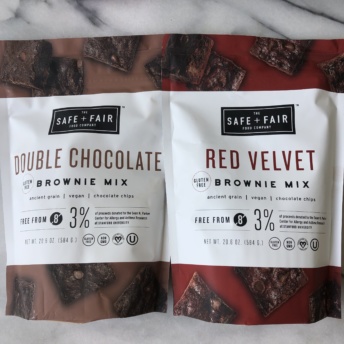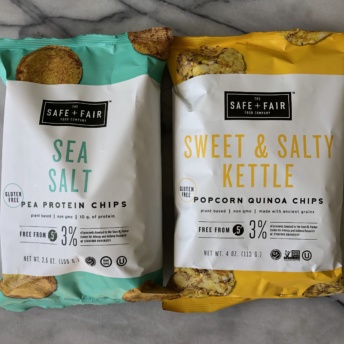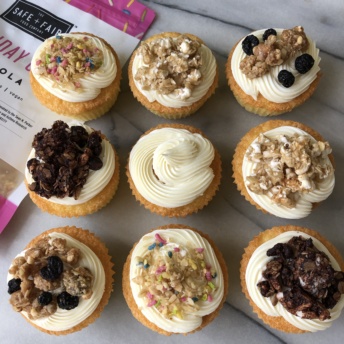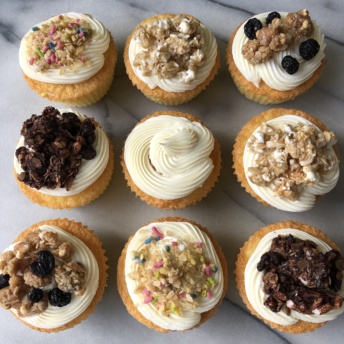 Type of food
Baking MixGranola / CerealChips
Stats
Gluten Free OptionsDairy Free OptionsVegan OptionsNon-GMO
Product(s)
Granola in flavors like:

birthday cake granola
sweet & salty kettle granola
chocolate granola
blueberry cinnamon granola

Baking mixes such as:

birthday cake blondie mix
red velvet brownie mix
double chocolate brownie mix

Pea protein chips in flavors like:

hickory BBQ pea protein chips
sea salt pea protein chips
sweet jalapeno pea protein chips

Popcorn quinoa chips in flavors like:

sweet & salty kettle popcorn quinoa chips
sweet sriracha popcorn quinoa chips
olive oil & sea salt popcorn quinoa chips
Gluten-free options, vegan options, dairy free options, nut free options. 
Granolas and baking mixes are top 8 allergen free (free from peanuts, tree nuts, milk, egg, wheat, soy, shellfish, & fish); made in a facility free from the top 8 allergens; certified vegan; non-GMO.
Pea Protein Chips are certified GF, non-GMO, kosher, nut free, & egg free.