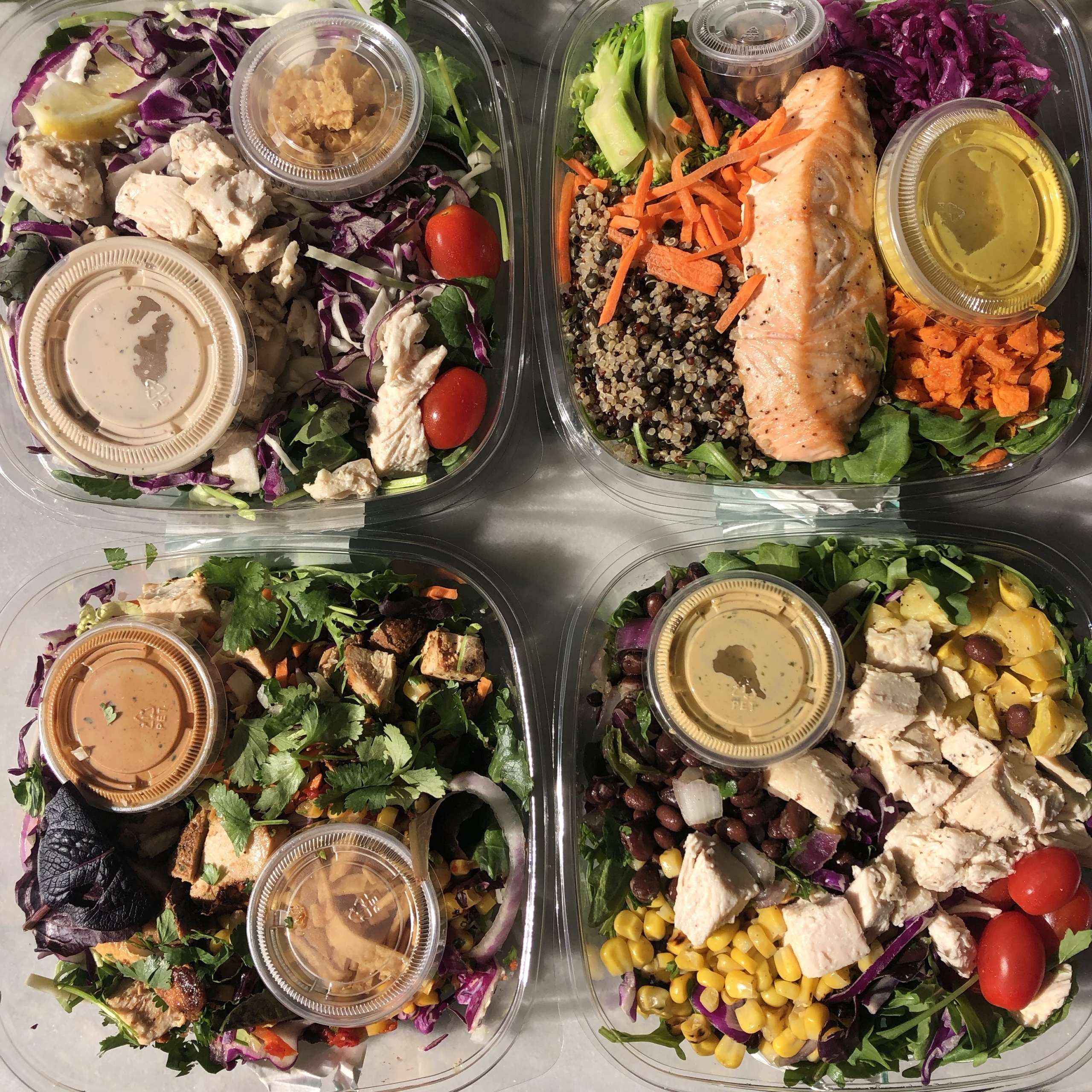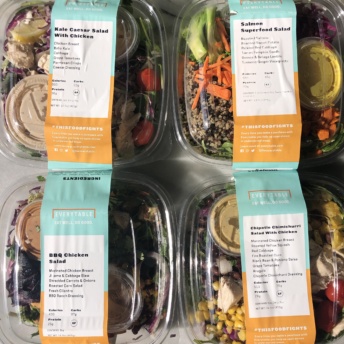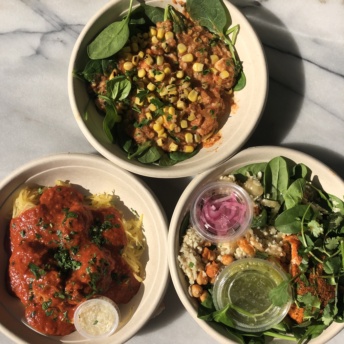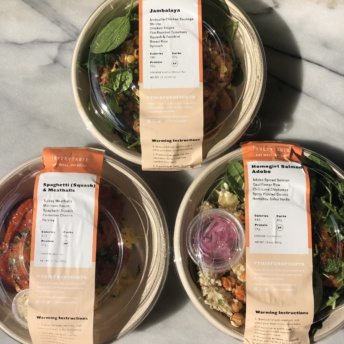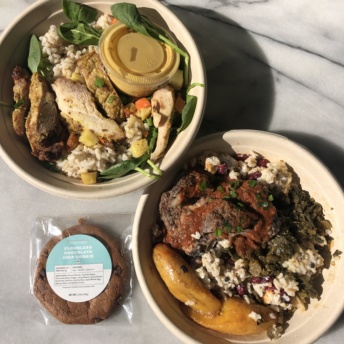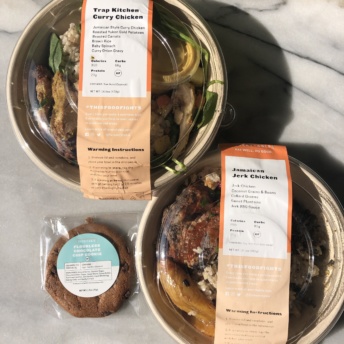 Stats
Gluten Free OptionsDairy Free OptionsVegan Options
Product(s)
Meal delivery service in LA. Menu priced according to the communities they serve.
Salads such as:

BBQ Chicken Salad: BBQ Chicken Breast, Jicama & Cabbage Slaw, Shredded Carrots & Onions, Roasted Corn Salad, Fresh Cilantro, BBQ Ranch Dressing
Salmon Superfood Salad: Roasted Salmon, Roasted Sweet Potato, Pickled Red Cabbage, Tamari Pepitas, Quinoa & Beluga Lentil Mix, Turmeric Ginger Vinaigrette
Chipotle Chimichurri Salad With Chicken: Marinated Chicken Breast, Roasted Yellow Squash, Red Cabbage, Fire Roasted Corn, Black Bean & Poblano Salad, Grape Tomatoes, Chipotle Chimichurri
Kale Caesar Salad with Chicken: Shredded Chicken Breast, Kale, Cabbage, Grape Tomatoes, Parmesan Crisps, Fresh Lemon

Grain Bowls & Hot Plates such as:

Jambalaya: Andouille Chicken Sausage, Shrimp, Chicken Thighs, Fire Roasted Tomatoes, Squash & Zucchini, Brown Rice, Spinach
Turkey Taco Bowl: Seasoned Ground Turkey, Roasted Corn Salsa, White Cheddar Cheese, Black Beans, Brown Rice, Chili-Lime Crema, Fresh Cilantro
Chickpea Tikka Masala: Tikka Masala Sauce, Organic Chickpeas, Spiced Snap Peas, Sweet Potatoes, Basmati Rice Pilaf, Cilantro Chutney, Fresh Cilantro
Puebla Chicken Tinga: Chicken Tinga, Beluga Lentils & Quinoa, Chayote Mix, Black Beans, Cilantro
Trap Kitchen Curry Chicken: Jamaican Style Curry Chicken, Roasted Yukon Gold Potatoes, Roasted Carrots, Brown Rice, Baby Spinach, Curry Onion Gravy
Homegirl Salmon Adobo: Adobo Spiced Salmon, Roasted Cauliflower Rice, Chili-Lime Chickpeas, Habanero Pickled Onions, Homegirl Salsa Verde
Jamaican Jerk Chicken: Jerk Chicken, Coconut Grains & Beans, Collard Greens, Sweet Plantains, Jerk BBQ Sauce
Spaghetti Squash & Meatballs: Spaghetti Squash, Turkey Meatballs, Marinara Sauce, Parmesan Cheese, Parsley
Yucatan Chili: Chickpeas, Kidney Bean, White Beans, Black-eyed Peas, White Mushroom, Zucchini, Corn, Red Bell Pepper, Baked Tortilla Crisps
Curry Lentil Soup: Black Lentils, Sweet Potatoes, Spanish Onions, Fresh Cilantro
Broccoli Cheddar Soup: Broccoli Florets, Yukon Gold Potatoes, Cheddar Cheese, Parsley

Breakfast such as:

Turkey Sausage & Kale Egg Bites: Egg Whites, Turkey Sausage, Baby Kale, Cheddar Cheese
Roasted Pepper Egg Bites: Eggs, Roasted Peppers, Onions, Cheddar Cheese
Fruit Shaker: Mango, Pineapple, Cucumber, Jicama, Tajin Seasoning

Cookies such as:

GF Chocolate Chip Cookie
GF Superfood Cookie
Gluten free options, vegan options, dairy free options, vegetarian options.