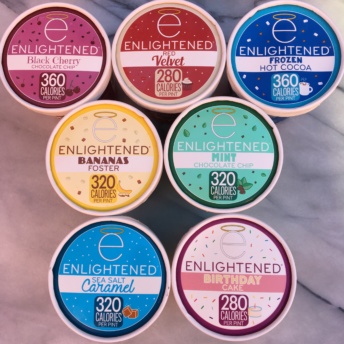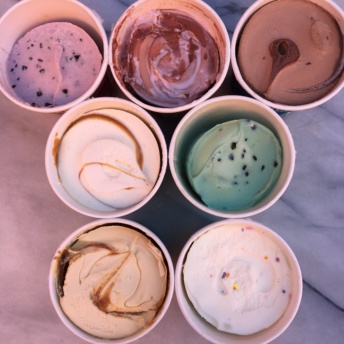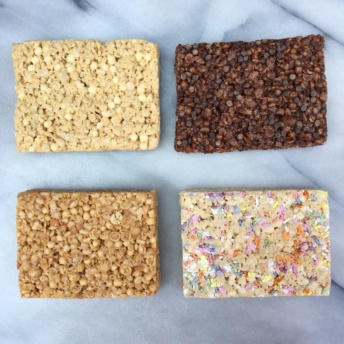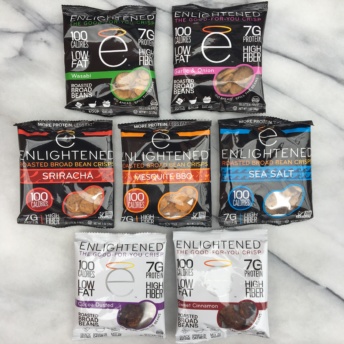 Type of food
Baked GoodsIce creamSeeds & Grains
Stats
Gluten FreeDairy Free OptionsVegan Options
Product(s)
Ice cream pints with flavors like frozen hot cocoa, sea salt caramel, mint chocolate chip, peanut butter chocolate chip, triple chocolate, bananas foster, birthday cake, black cherry chocolate chip, butter pecan, chocolate, chocolate peanut butter, cold brew coffee, pina colada, red velvet, snickerdoodle, strawberry cheesecake, toasted almond, vanilla

Pints that are not GF are caramel oatmeal cookie crunch, brownies & cookie dough, fudge brownie, and chocolate chip cookie dough

Ice cream bars with flavors like chocolate peanut butter swirl, cold brew coffee chip, frozen hot cocoa, fudge, mint chip swirl, sea salt caramel, peanut butter chocolate chip, & toasted almond
Gluten free, high protein, low sugar, low fat, low calorie.
Crispy marshmallow treats with flavors such as original, apple cinnamon, birthday cake, & double chocolate
Gluten free, high protein, peanut free, non-GMO. 
Roasted broad bean crisps with flavors such as sea salt, mesquite BBQ, garlic & onion, wasabi, sriracha, cocoa dusted, sweet cinnamon, & trail mix
Gluten free, vegan, non-GMO project verified, kosher, high fiber, soy free.