Pumpkin Brownies
Total time
1 hours 15 mins
Ingredients
FOR THE BROWNIE BATTER:
½ cup butter, softened
1 cup granulated sugar
2 eggs
1 tsp pure vanilla extract
½ cup GF all-purpose flour
⅓ cup unsweetened cocoa powder
¼ tsp baking powder
¼ tsp salt
FOR THE PUMPKIN BATTER:
2 eggs
15 oz of pumpkin puree (canned pumpkin)
¾ cup of granulated sugar 
1 tsp pumpkin pie spice
Preparation
Preheat oven to 350 degrees. Line pan with non-stick aluminum foil or parchment paper. I used an 8x8 inch glass pan.
Make the brownie batter. In a large bowl, combine the butter, sugar, eggs, and pure vanilla extract. Add in the cocoa powder, flour, salt, and baking powder. Mix well. 
Next make the pumpkin batter. In a medium bowl, combine the eggs, pumpkin puree, granulated sugar, and pumpkin spice. Mix together. 
Spread half of the brownie batter into an even layer in the pan. It will be a thin layer. Using a spoon, generously add half of the pumpkin batter on top of the brownie batter so it completely covers the brownie batter. 
Then rotate between adding big spoonfuls of brownie batter and pumpkin batter. 
With a butter knife, gently swirl the batter by making a figure-eight pattern. Make sure that the batter is relatively level and even. Bake for about 60-65 minutes. When a toothpick or knife comes out clean from the center, they're done.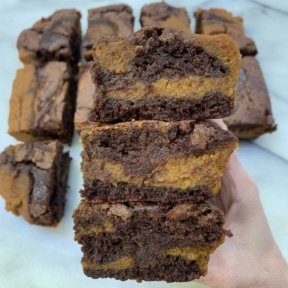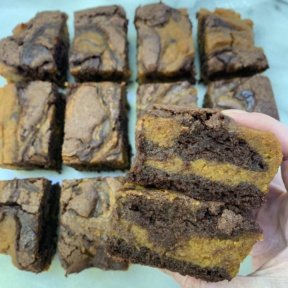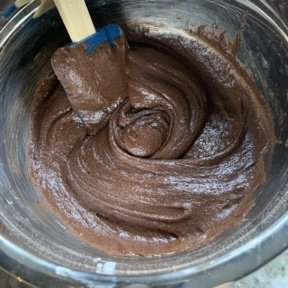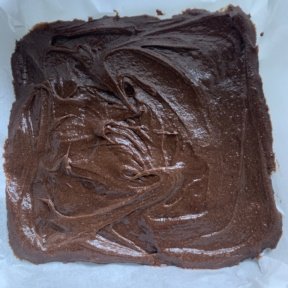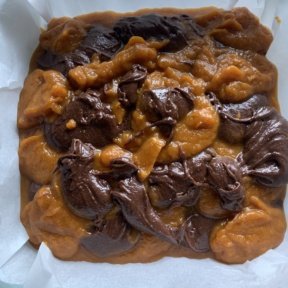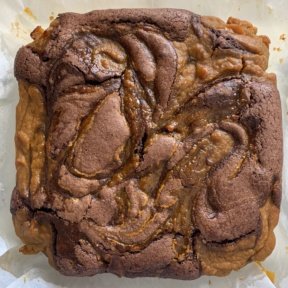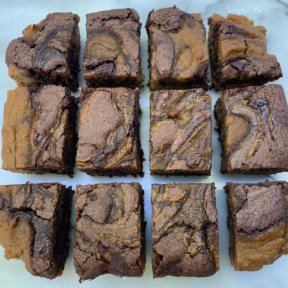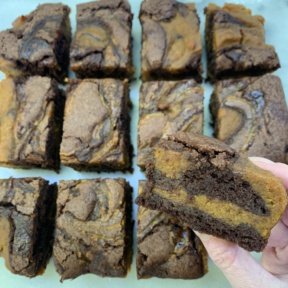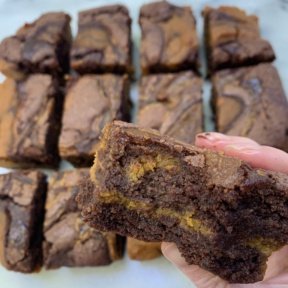 Occasion:
HalloweenThanksgiving