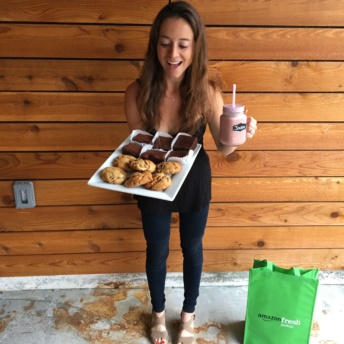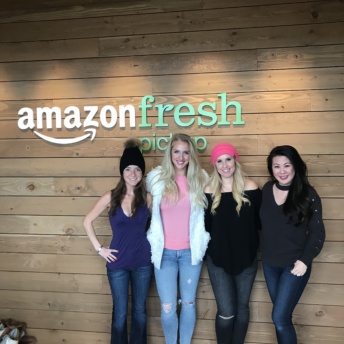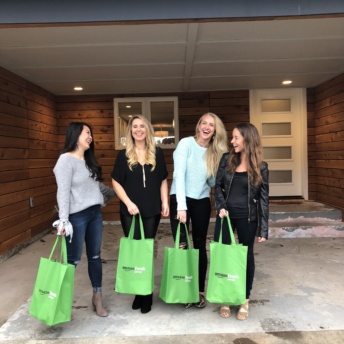 Type of food
Grocery Delivery Service
Stats
Gluten Free OptionsPaleo OptionsDairy Free OptionsVegan Options
Product(s)
AmazonFresh is a grocery delivery and pickup service available exclusively to Prime members in select cities. Prime members can get the benefits of AmazonFresh for an additional monthly membership fee of $14.99
Prime members in select cities can shop for groceries, everyday essentials, favorites from local shops and restaurants, and more with AmazonFresh
Can filter via gluten free, vegan, and organic
Customers can order from a wide range of groceries including fresh fruits, vegetables, meat, seafood, baked goods, and dairy. In addition, AmazonFresh offers pet supplies, baby items, beauty products, meal kits, and foods made exclusively for AmazonFresh customers
Grocery items such as:

Produce such as fruits, vegetables, and herbs
Meat & Seafood
Dairy, Cheese,  & Eggs
Breads
Frozen Foods
Deli
Yogurt
Snacks
Beverages
Candy & Chocolate
Canned & Packaged Foods
Cooking & Baking
Condiments & Dressings
Dried Beans, Grains, & Rice
Pastas & Noodles
Packaged Meals & Side Dishes

Household, Health, & Beauty items such as:

Baby
Healthcare
Household Supplies
Beauty & Personal Care
Sports Nutrition
Pet Care

Delivery Options:

Both Attended Delivery and Doorstep Delivery are free to AmazonFresh customers on orders over $50 before tax. Orders under $50 before tax will have a $9.99 delivery fee applied at checkout.
AmazonFresh Pickup is available to Prime members in select cities at no additional cost and without an order minimum.